How come all the mods have a ridiculous amount of credits?
---
Just looked at the top 10 and almost all of them are mods.
---
Sig credit: MC
~ Lifetime Membership sponsored by RustyRenegade ~
Most mods have been here for a very long time and bet a lot.
I mean, most people on that list have been here for 4 years roughly, some since 09. Guys like G_Land and Budhisten just got modded just a little while back.
Like me, I have 8mill compared to your 18mill, and I'm a freakin' Admin.
Neat observation, though.
Why I have a 'ridiculous amount'... I was on 12 million I think I remember just from betting and an admin gave me a ton to give away in leagues and what have you, before I was one of them. 2 or 3 hundred mil later that's what I've got left.
---
I don't buy it for a minute. There's more to it then that.
Explain how KRY went from less than a million this summer to 280 million now.
http://www.mmaforum.com/member-bets/...aul-guy-2.html
Lots of members have been around longer than mods. You guys are up to something clearly.
I don't want to speak for anybody else, but it takes the fun out of earning credits through betting when you guys can just obtain tons seemingly over night.
---
Sig credit: MC
~ Lifetime Membership sponsored by RustyRenegade ~
I bet big
---
Credit to M.C !!
Homicidal Maniac

Join Date: Apr 2007
Location: Houston, Texas
Posts: 6,193
I personally gave myself my credits and gave a couple of the staff a few million also so that we can put on contest and leagues ect.. if we have no credits how are we supposed to reward people

Yes the staff has something going on with the credits...trying to make the forum fun for everyone

if you have a question ask us instead of making a thread accusing us of stuff, you have a question ask me i will always answer honestly and with the best of my knowledge


p.s. i have been here so long i used to have hundreds of billions of credits, no joke
---
Over! 2,000,000 Views!
I won probably over 20 million on sig contests alone and have won some big bets with crazy odds. That said I was at one time over 200 million but have since lost a lot chasing lopsided odds and making bad bets plus i have likely given away through contests and just cause over 60-70 million. Besides have you seen my post count?
---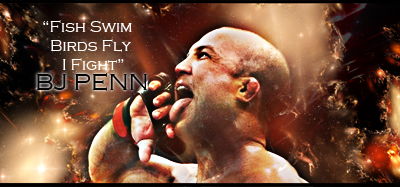 "If you get hit and it hurts hit him back you not knocked out yet."-Joe Doerksen
The Toxic Terrors (FFL)
Demetrious Johnson*Eduardo Dantas*Emanuel Newton*Will Brooks*Michael Page
Currently Active Users Viewing This Thread: 1

(0 members and 1 guests)
Posting Rules

You may post new threads

You may post replies

You may not post attachments

You may not edit your posts

---

HTML code is Off

---