This is SPARTA!
Join Date: Apr 2006
Location: Houston, Texas
Posts: 5,495
It's the best MMA site ever!!!!!!!!!
---

Quote:
Originally Posted by WouldLuv2FightU
Yea this is the best forum barnone. I left a few times because one of the mods that used to be here was a complete joke, but I came back when he got banned and I realized the other forums sucked ass. M-M-A-N-e-w-s (without the dashes) forums are a close second, they're not as big but they are more leniant with their rules. It's still not worth leaving this forum for though.
Yeah this is the best one ive been too. Y when u spell M-M-A-N-E-W-S regularly it is blanked the only reason that im here is because they reccomended this forum.
Before I came here I went to mmafighting.net, fightforum, and sherdog occasionally. But I only went to those maybe 3 times a week and I rarely posted. Then I found this forum and I come here about everyday and I have the 4th most posts all time lol. So this is definatly the best IMO.
SugaRUSH!
Join Date: Jun 2006
Location: Surrey, Canada
Posts: 3,807
I like this forum, we just need a news site and we can be huge.
---
Support Mixed Martial Arts, not Ultimate Fighting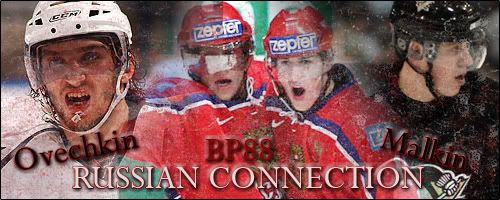 This is the best MMA forum ever!!!!!!!
yup gotta say this forum is tops
Bantamweight
Join Date: Dec 2006
Posts: 690
The only forum that I come in to.
Aaa like it!
---
fav. fighters
"ICEMAN"
"RUSH"
"CROCOP"
I remember one day thinking to myself..."Hmmm...I love MMA, I wonder if there is a forum on the net where people can discuss it". I abrubtly abandoned my "Big John McCarthy Playgirl spread" Google search and typed in the most generic search terms I could think of "MMA FORUM". I have been posting a mixture of intelligent posts and bullshit ever since. This forum is very entertaining, I have never even been to another forum. If I posted twice as much as I do now.....damn
---
A groan of tedium escapes me...
I looked around a while trying to decide which forum I was going to call home, and by far I was most impressed with this one. Been posting here exclusively.

And there's nothing wrong with a thread like this. Letting the admins and mods know you like the board and that their doing a good job should be encouraged. Doesn't make you a brown noser or suck up. When I was un happy about something that happened, I had no problem letting them know, so the reverse should be true as well.
---
If Your Gonna Rep Me, Good or Bad, Be a Man and Sign It.....
Currently Active Users Viewing This Thread: 1

(0 members and 1 guests)
Posting Rules

You may post new threads

You may post replies

You may not post attachments

You may not edit your posts

---

HTML code is Off

---