View Poll Results

: Does anyone else find it's slow to load?

Yes
5
38.46%
No
7
53.85%
I **** trannies
1
7.69%
Voters: 13. You may not vote on this poll


Join Date: Jan 2013
Location: Canada's East Coast
Posts: 1,487
I have yet to experience this issue, I always find the site to be fast, regardless of which of my two computers or my phone that I chose to access the forums from.
---
The poster formerly known as Cowgirl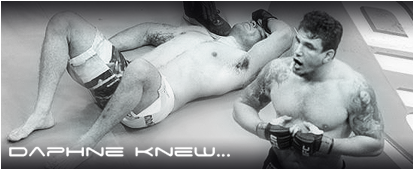 Thanks to Killz for the great sig!

If you want this forum to load quickly you're going to have to start using ad-block software. The average page here will have a top, side and bottom banner, with the occasional banner between posts. I can understand the need for revenue to keep a site like this up and running but this forum takes the cake.
---
Join Date: Oct 2009
Location: UK... Where the sun never shines.
Posts: 11,557
I rarely find the board slow. Every now and again it'll take a few seconds to load but I generally put that down to my local Internet coverage as opposed to the board itself.
All pages load within 2 seconds for me.

Avatars, sigs and ads are visible to me. Not to mention that I live halfway around the globe where the server is hosted.

Problem probably lies in your internet speed :/
---
Anderson Silva ♔
Aldo - Dos Anjos - Mayday - Weidman - Machida - Jones
Add block will help as mentioned above. Never had any trouble whether its from my phone or pc. Even crappy H+ mobile speed is quick to load. The app is very fast as well.

Sent from my Samsung Galaxy S3
---

"There are three things all wise men fear: the sea in storm, a night with no moon, and the anger of a gentle man."
Quote:
Always takes about a minute to load each page, shows blue banner for majority of time. Happens at home work or mobile all good speeds/adsl 2 at home.

Even when not torrenting porn. Def thread worthy.
oops, then it's your problem.
I find it not as fast as others, but pages load in 2/3 seconds at most.
---
McCall, Faber, Aldo, Nate, Nick, Lyoto, TBD, Hunt
Forever hanging in Anderson Silva nuts
Join Date: Jun 2009
Posts: 20,898
I have never had a problem either. Not including when I am using a crappy computer because the crappy computer was obviously the issue.
Couple weird things. It says there are new post in Laugh you Lose thread but I can't see them? Is the thread maxed out?
I made a thread asking that question and now the thread is gone? Can anyone fill me in?
Not sure on the thread you posted? But yes, the laugh thread seems to of broken some how. It's been noted and sent up the chain to VS tech guys.
---

"There are three things all wise men fear: the sea in storm, a night with no moon, and the anger of a gentle man."
Join Date: Jun 2009
Posts: 20,898
Currently Active Users Viewing This Thread: 1

(0 members and 1 guests)
Posting Rules

You may post new threads

You may post replies

You may not post attachments

You may not edit your posts

---

HTML code is Off

---