Ideas for reworking forum sections.
---
Okay I have been thinking this over this past week and trying to work out a way to change the forum around. I have seen multiple threads in multiple sections of the board. Such as Sokky recently signing w/ Elite XC in General MMA and UFC, people are confused by where WEC stuff goes, does it go in "other mma smaller organizations" or UFC as Zuffa owns both UFC and WEC. Pride has been slow for the past couple months since the sale of Pride to the Zuffa umbrella. What does all this mean IcemanCometh, you might be asking yourself well here are my ideas of how we should re-work the board. Let me preface this with I have no idea how forums work exactly so if a super mod or the admin wants email me or just tell me to QFT and I will.


First, keep the general mma section, maybe tie the other mm and amatuer organizations below that or as a sub section to it. Then have the UFC beocome ZUFFA if your an MMA fan you might already know who Zuffa is and who they own-if not then if your here for five minutes you will quickly figure it out. Therefore, Zuffa could house UFC, WEC discussions, take out the TUF section and make it a sub section as that forum doesn't get a lot of traffic as is in Zuffa and if its getting ready to end it prolly easier to take out a sub section then a whole section. I would say leave Pride alone as we are getting reports of another Pride show in August so it might not be dead. Where TUF was/is put Pride there and then move Bodog up and maybe add Elite XC to the mix as well; then have K-1 and Dynamite USA.

Now in the More MMA section have IFL, Cage Rage, KOTR? Now we move the MMA classifieds in with the training techniques. Next move the fighter's forum to the bottom thus bumping up the lounge, feedback, graphics, vip room, etc. and put MMA Video at the top of that forum.

This might all sound like crazy talk-I know its that way with me. I like a lot the forum and see it gettig bigger and I feel needing some changes. Please discuss and what you think overall.
---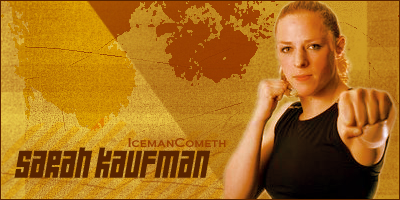 Currently Active Users Viewing This Thread: 1

(0 members and 1 guests)
Posting Rules

You may post new threads

You may post replies

You may not post attachments

You may not edit your posts

---

HTML code is Off

---