This is SPARTA!
Join Date: Apr 2006
Location: Houston, Texas
Posts: 5,495
Quote:
Originally Posted by Judoka
I think anyone whether paid or non paid should be open for nomination.
Yeah, I agree. We have some non paid members who have been here longer and have done more to promote this forum, both in the forum and outside of it, than some paid members.
---

i didn't mean non-paid members cant be nominated. i meant only paid members can post their congratulations in the thread...to avoid the riff raff.
---
GSP Dan Henderson Sean Sherk Tyson Griffin Mark Hunt
Prospects Draft: Dong Hyun Kim & Roger Hollett
I like the idea. Lots of good posters on hear that deserve to be inducted into the hall of fame. And yeah good idea Anton, the majority of the paid members are respectful, dont get me wrong there are some awesome non-paid members, but there are ppl on hear who would spoil it if opened to all the forum.

EDIT: It be nice if the winner got some sort of recognition, like where it says "premium member" ya could put a nice banner that said "MMAF Hall of Fame". Just a thought?!
---
Last edited by e-thug; 10-11-2007 at

02:36 PM

.
-I came|I saw|I failed-
Join Date: Mar 2007
Location: The plazzVan
Posts: 9,734
Sounds good. Would be nice for our best posters to get the recognition they deserve.
LIE or DIE
Join Date: Nov 2006
Location: Winnipeg
Posts: 1,931
Round 01

MMABot
BJJ Boy
6sidedlie
Rush

but yes, a good idea. Everyone loves recognition. Makes you get those warm happy feelings in your body.
---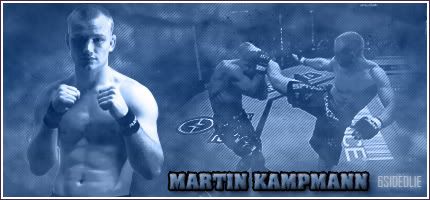 TEAM LORD:
1. Antonio Rodrigo Nogueira
2. Nate Marquardt
3. Goran Reljic
4. Amir Saddolah
RANKING: TBA
TOTAL POINTS: +TBA
wow...........thats actualy a great idea in my book.......I like the idea od the changing premium/lifetime to MMAF Hall of Fame..........excellent idea
---
[SIGPIC][/SIGPIC]
Cripple Fighttttttttt
Currently Active Users Viewing This Thread: 1

(0 members and 1 guests)
Posting Rules

You may post new threads

You may post replies

You may not post attachments

You may not edit your posts

---

HTML code is Off

---