Major Problem!
---
I each time I click on something and refreshes the page, I log in as someone else but I post under WarHERO. I was logged in at IcemanCometh at first then UFCFAN33. I do not know their passwords, this is just a bug. When logged in under their names i can see their PMs and the Mods section on UFCFAN33. Reporting this before it is a big problem.
---
-Ortiz/GSP/Silva
Same here. Pretty trippy.
---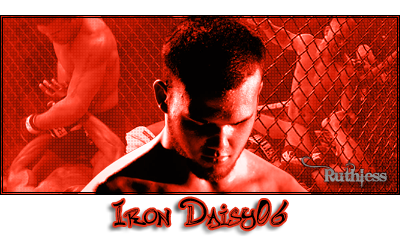 Fighters to watch
John Salter
Chris 'The Chronic' Conolley
Marcus 'The Bruiser' Brimage
Adrian 'Guard Yo Grill' Miles
Andy Roberts
I have told the Admn about this problem and as soon as I hear anything I will let you guys know. If you are logged in as someone else, please respect their user name and get off right away. Sorry for the problems guys, hopefully this will be addressed soon!
its just a "name" bug,so you cant actually do any thing bad with it but its still pretty odd
and the user name thing is pretty random,although i cant access my "user cp" i'm automaticaly logged as braveheart
I was logged in as braveheart and then ufcfan33, but I was able to access User CP. That's what tipped me off to the fact that I was not logged in as myself. I didn't try to post though.
I was UFCFAN33 for a sec haha. Glad other people are having the same problem, my main cp is braveheart's.
I am UFCfan33 too.
Tried to get into the staff section, but they wouldn't let me, I guess the glitch is all just appearences.
Can't blame me for trying
coooooooool!

omg omg rob im you!
---
GSP Dan Henderson Sean Sherk Tyson Griffin Mark Hunt
Prospects Draft: Dong Hyun Kim & Roger Hollett
Currently Active Users Viewing This Thread: 1

(0 members and 1 guests)
Posting Rules

You may post new threads

You may post replies

You may not post attachments

You may not edit your posts

---

HTML code is Off

---