Rewards
---
I Was Thinking Of Ways To Improve This Forum, And A Feature I Like That Other Forums Have Is A Way To Get Rewarded For Contributing To The Forum With Making Alot Of Posts.for Instance Sherdog Has The Belt System Which I Think Is A Clever Idea, I Think That This Forum Should Implicate A Similar System.does Anyone Have Any Things To Say On This Topic?
---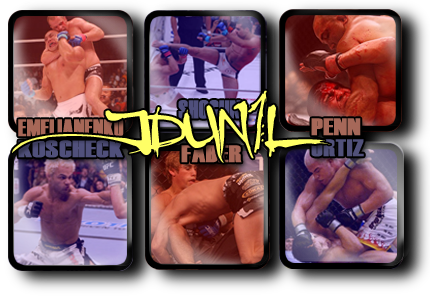 Mancrushes
1.Shogun
2.BJ
3.Fedor
4.Kos
5.GSP
Im in Porno's
When you have a belt system like Sherdog, people tend to just respect people with a higher belt such as an orange belt compared to a white belt. That's one of the main problems with Sherdog, IMO, they don't listen to any white belts because they think they know nothing. That person could be very knowledgeable about MMA but if they have a white belt, no one will listen or show respect.

I would like a reward system of some kind that maybe mods could do to reward regular members.
---

I Totally Agree With You, I Happened To Be A White Belt On There And Some Guys Try To Tell Me Im A Newb And I Dont Know What Im Talkin About, It Gets Me Pissed..we Gotta Think Of Sumthing Ne Ideas
---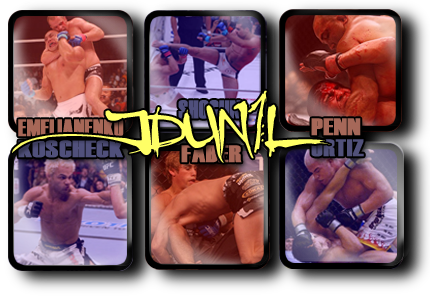 Mancrushes
1.Shogun
2.BJ
3.Fedor
4.Kos
5.GSP
Im in Porno's
I was thinking the Reputation system would be good as a reward option. When you get so many post or accomplish something on the forum, you can automatically get so many rep points.
---

I think the members who contribute more get to look at the video section and member profiles once they get more than 50 posts, and others can't. The belt system we shouldn't have that because once we get popular (which would be a years time) Sherdog will rival us and say we stole their belt system. I think the title system is fine as it is.
How about we change the text of the rep system. Everybody starts off as a white belt instead of "this person is on a distinguished road." Every 100 points you level up in the belt system like white, blue, green, yellow, orange, red, and black. Maybe add strips in there somewhere? What do you guys think?
---

i've earned my stripes

Join Date: Jul 2006
Posts: 5,989
Copied & pasted from a thread where it probably wasn't seen too much:

I think it would be cool if we could find something kind of like Sherdog, but with our own twist. Instead of having their style of belts - we could do something like UFC title belts you know, based on your rep amount. If we'd just go off post count, it would be too easy to gain a belt, and everyone would have the similar types you know? So, I think it should be based off your rep points...what type of champion you are. Also, make the requirement to even gain a belt is to have rep points over 100, so it's more difficult.

Thoughts?
---
i'm a monster
i'm a maven
i know this world is changin'
never gave in
never gave up
i'm the only thing i'm afraid of
What kind of champion am I? MMMMMMMMMMMMMMMMMm....

Pride Heavyweight Champion!
---

i've earned my stripes

Join Date: Jul 2006
Posts: 5,989
Well I mean we could do it like this...
1-25 = UFC Lightweight Title
26-50 = PrideFC Lightweight Title
51-100 = UFC Welterweight Title
101-150 = PrideFC Welterweight Title
151-200 = UFC Middleweight Title
201-250 = PrideFC Middleweight Title
251-300 = UFC Lightheavyweight Title
So on and so fourth, with the PrideFC Heavyweight Title being the top. We could make each title's number higher as well. Since we can all tell what organization is tougher based on IronMan's poll. Thoughts on this?
Edit: So actually based on that system Kameleon, you would be UFC WW Champ.
---
i'm a monster
i'm a maven
i know this world is changin'
never gave in
never gave up
i'm the only thing i'm afraid of
lets do it..i love that idea
---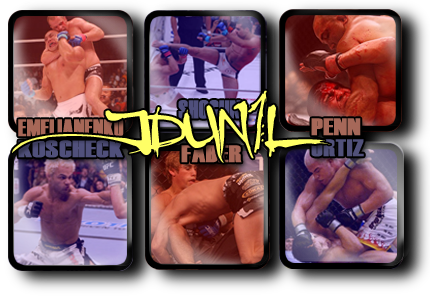 Mancrushes
1.Shogun
2.BJ
3.Fedor
4.Kos
5.GSP
Im in Porno's
Currently Active Users Viewing This Thread: 1

(0 members and 1 guests)
Posting Rules

You may post new threads

You may post replies

You may not post attachments

You may not edit your posts

---

HTML code is Off

---