MMA Fanatic
Join Date: Mar 2009
Posts: 12
God I hate sherdog
---
This may be the wrong forum, sorry.

But i seriously hate the sherdog mods. I got banned for calling someone a "moron" after he went on a rant about how brock lesnar was talentless and only had size to his advantage and thats it.

So I was banned. This was after this other guy had called tons of people "douchebag" "asshole" "dumbass" etc.

I mean wtf? They say they dont allow fighter bashing, but they openly allow people to bash lesnar. Im not a nuthugger, but I will defend brock against idiots who say shit like that.

So now Im IP banned. Normally on a forum I could care less, but I always check sherdog for updates on articles, etc. Now I cant.

I hate that ******* websites mods.
Well then were off to a lousy start, so here is how it works HERE, you cant call any member a moron and they cant call you dumbass, insulting members is NOT tolerated, we have no "fighter bashing" rules and it happens but if you cant debate a fighters status or skills without insulting other members then this may not be the right place for you, if you can sweet hope you enjoy it around here better cause Sherdog were not.
(Sorry I thought your post said you hate ******ing website mods I misread it, you said there ****** mods,)
---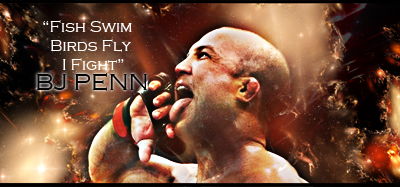 "If you get hit and it hurts hit him back you not knocked out yet."-Joe Doerksen
The Toxic Terrors (FFL)
Demetrious Johnson*Eduardo Dantas*Emanuel Newton*Will Brooks*Michael Page
---
Last edited by Toxic; 04-24-2009 at

12:27 AM

.
MMA Fanatic
Join Date: Mar 2009
Posts: 12
Your missing my point. I don't call people idiots/etc. Unless it's blatantly warranted. I was requested to this board byva member who thought by comments were intelligent.

If you are blatantly taking away from what a fighter has done (ie NCAA wrestling championship) then I'm sorry.... You are a moron.
I have been called far worse on Sherdog lol...if the person who reported you has more post count they may have gone with him because that's how it seems to be run over there.
This is the place to be
yeah dude, it sucks there. Everyone's a moro--

everyone's not nice.
God I been called a moron, dumbass, whore, slut, motherf**ker...you name it, I complain about them but as they have high post counts they are seen as "veterans" so jack is done about it.
I remember someone once told me they hoped I got hit by a bulldozer, run into the ocean and eaten by sharks or something.

...I think he has emotion problems. probably plays a lot of WoW
Sounds like it lol, I been told by someone that they hope if I ever have a baby that it dies during childbirth....nice. Mods did nothing about either.
I'm happier here with DW, D.P, Swpthlg and you Rob
To quote Jim Morrison "I love the friends we have gathered on this thin raft".
DW, DP, Swp and.... me?! well you clearly named three of the best people on here and the Kentucky boy (j/k DW!) but I'm flattered.

yes. much better here.
Added something to my sig.

:>
---
Fav. Fighters
Wanderlei
"The Axe Murderer"
Silva
Antonio Rodrigo
"Minotauro"
Nogueira
Ken
"You got kicked. By a kick."
Shamrock
WAR The CroCop!
I could care less = you care

I couldn't care less = you don't care
Currently Active Users Viewing This Thread: 1

(0 members and 1 guests)
Posting Rules

You may post new threads

You may post replies

You may not post attachments

You may not edit your posts

---

HTML code is Off

---