Images are easy,
Simply [*IMG]Image URL[/IMG]
Without the * .
Videos are a little more complicated
If this is the url of the video
http://www.youtube.com/watch?v=ApoYNepEb7s
Then you would take everything behind the equals sign (ApoYNepEb7s)and place it in YouTube tags.
example [*Youtube]ApoYNepEb7s [/youtube]
If you remove the asterix (*) you get this.
Daily Motion takes [DM] tags instead of youtube.
---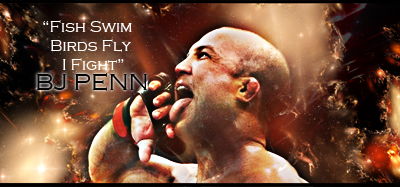 "If you get hit and it hurts hit him back you not knocked out yet."-Joe Doerksen
The Toxic Terrors (FFL)
Demetrious Johnson*Eduardo Dantas*Emanuel Newton*Will Brooks*Michael Page
yay! now i know how to embed daily motion vids.
Odd I usually just take the embed code from the site and put it between the tags.
---
You're actually not allowed to embed on this forum... sorry man.
---
What a stud
Quote:
The power of Aleks, his small baby and pimp hardcore dogs has granted you useful insight, my friend.
Quote:
PHOTOBUCKET BABY
clip and paste
Don't lie Satori. Did you just want to show off your dog's awesomeness??
---

LOL, dang you are good D.P--- that as well---she is a great little dog and TONS of fun.
---
Currently Active Users Viewing This Thread: 1

(0 members and 1 guests)
Posting Rules

You may post new threads

You may post replies

You may not post attachments

You may not edit your posts

---

HTML code is Off

---