This place rocks.....
---
I love everyone here. That is all.
---
---
Last edited by coldcall420; 01-18-2010 at

07:30 PM

.
Light Heavyweight

Join Date: May 2007
Location: Melbourne, Australia
Posts: 3,474
No-one cares man.

Sorry.
---
Quote:
Originally Posted by jdun11
This is by far the easiest and safest pick of the year in mma.
Quote:
Originally Posted by jdun11
Nog's only chance is one of his miracle submissions, after taking a beating the entire fight.
Quote:
Originally Posted by jdun11
But its not gay if you watch it with a hot chik.

Quote:
No-one cares man.

Sorry.
I didn't either until I got a BS infraction for "spamming advertisements".
You* can copy and paste just a small part of the article too. But I'm sure there is much more to this than that.

I hope you don't really leave man, you've been around a long time!


*
Quote:
Originally Posted by
WouldLuv2FightU
View Post
I didn't either until I got a BS infraction for "spamming advertisements".
If you got an infraction for spammed advertisements you would be banned automatically.
Frankly this thread is uneeded bullshit, there are other ways to voice your concerns, let me look into it and I will see if it is deserved or not.
---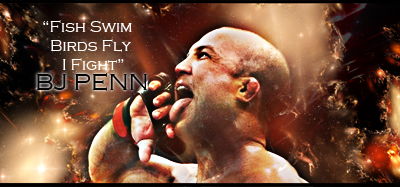 "If you get hit and it hurts hit him back you not knocked out yet."-Joe Doerksen
The Toxic Terrors (FFL)
Demetrious Johnson*Eduardo Dantas*Emanuel Newton*Will Brooks*Michael Page
Homicidal Maniac

Join Date: Apr 2007
Location: Houston, Texas
Posts: 6,193
he got a warning, even in the message I gave him with the warning I said this is the last time i am going to warn him because he is a great member but he has to post the full article or none of the article. I have already had teh discussion with WouldLuv2FightU before about him posting the links to his blogs/articles and what not, if you are going to post a link to the them you need to quote the whole article and post it in the thread.

WouldLuv2FightU do you not remember the last talk we had about you doing this not to long ago where I asked you to stop doing this and warned you that just because you are one of my favorite members does not mean that if you keep on that these will turn into infractions? but just fyi I was still being nice and gave you a warning again about it WouldLuv2FightU that is the reason why it is yellow next to it and also in the message that went along with it said it was a warning
---
Over! 2,000,000 Views!
I feel your pain man. I was going to start posting my articles here, but it's honestly too much of a hassle. Nevermind the fact that well thought out and well written articles always seem to generate zero discussion.
WL2FU we're currently discussing it between us. We'll keep you informed asap.
Wow I am actually surprised at how many people understand my issue.

M_D I have nothing against you cuz I know you're just doing what you're told. But what you're told to do is extremely unethical and greedy on so many levels. The internet is supposed to be a community. I guarantee this site alone makes WELL over $5000 a month in ad revenue alone...not to mention the plethora of other forums owned by this greedy company. It's literally exactly how the UFC is...no one else exists but this site.

I think this is an issue that needs to be openly discussed because we all know you moderators are just doing your job, but there is no denying how ridiculous this rule is. I would also like to point out that this rule is not actually listed anywhere on the site.
the rule is in place because of that other site or atleast from what i remember.
Currently Active Users Viewing This Thread: 1

(0 members and 1 guests)
Posting Rules

You may post new threads

You may post replies

You may not post attachments

You may not edit your posts

---

HTML code is Off

---