Look how much MMAFORUM is worth
---
---
"The game of chess, is like a swordfight
You must think first, before you move"
vBookie record~ 9-4
---
Last edited by M.C; 07-01-2010 at

03:19 PM

. Reason: huge pic, so slapped spoils
MMAF is a stud.

For being a forum and a forum only, no extra, added things, we rank very high when compared to other MMA webpages.
lol thanks for the spoiler, i should've added that but now it makes the thread better
EDIT: check out sherdogs worth
---
"The game of chess, is like a swordfight
You must think first, before you move"
vBookie record~ 9-4
Yeah, huge pic lol.
Sherdog is worth more, not surprising, it is a global community and is a lot more than just a forum, it's one of the largest MMA outlets in the world.
MMAF is a private community and a forum only. When you look at it that way, this forum is doing extremely well, and why wouldn't it, with the best MMAF fans in the world posting and keeping it going.
Microsoft Paint...lulz
---
Quote:
Originally Posted by Joe Rogan
That longing to return to the retarded past can only be born of some collective, subconscious, internal desire to try to turn back the clock on humanity and halt our obvious progression towards the inevitable zombie apocalypse of 2012.
I've always wondered how much Sherdog made on advertising each month. I know it's Jeff's only job, and he has a full-time crew.
I would estimate the website would be worth more since by the looks of it this doesn't take into account that MMA is very popular with the key male demographic and most of our users would fall into that 18-34 range.
---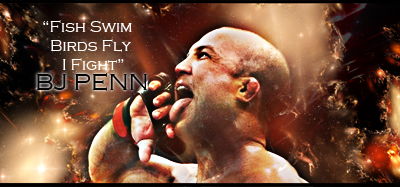 "If you get hit and it hurts hit him back you not knocked out yet."-Joe Doerksen
The Toxic Terrors (FFL)
Demetrious Johnson*Eduardo Dantas*Emanuel Newton*Will Brooks*Michael Page
Join Date: Jun 2009
Posts: 20,845
I am not surprised that sherdog is worth so much. They have a ton of members, lots of advertisements, writers/reporters, and they have a massive fighter database.
But they fail at having quality posters. I used to lurk there as a guest, but it got old. The good posters are very heavily outweighed by the crappy posters.
This website does extremely well for as MC previously stated, being only a forum. this place is awesome!
---
To be honest, Sherdog should be much more since they have so much more members and so the advertisement should be worth alot more.
However I browsed alot of forums before concluding that MMAF is the forum I would like to chat on and discuss fights with, since it seemed so much more mature and sensible than other forums out there. Raft the stats I only post here and stand by my choice.
Didn't expect it to be that much. Alot of g's there.
---
Quote:
Composure, your one of my fav posters here so I mean this in a sincere way, please keep your hair as far away from long ever again! Lol
Currently Active Users Viewing This Thread: 1

(0 members and 1 guests)
Posting Rules

You may post new threads

You may post replies

You may not post attachments

You may not edit your posts

---

HTML code is Off

---