Join Date: Jun 2009
Posts: 20,897
Houston Alexander vs. Gilbert Yvel
---
Quote:
With four wins in his last seven fights since leaving the UFC in 2009, Houston "The Assassin" Alexander feels he's making steps in the right direction to once again compete at the highest level of MMA.

Known for his heavy-handed nature, Alexander says that other areas of his game have really come along of late and helped make him into a more complete fighter.

"I think my transitions in MMA have gotten better," he said. "It just flows a lot more. That was a big thing to work on my whole entire game. It wasn't just that I was trying to learn this or learn that, it was more transitions than anything. You have to learn how to transition from one thing to another without even thinking. I feel I've gotten way better at that.

"Things are more second nature now. That's me being in the gym more, being around a lot more good partners and good coaches."

Alexander added, "I am a lot more relaxed on the ground. I don't think I was panicking (when fights went to the ground), but I was thinking too much. Any athlete; whether its football or basketball or anything like that; if you think too much, you get out of your rhythm, your groove. I stopped thinking so much; I started reacting.

"It's all just coming together better. I'm a lot better fighter than I was a year ago, or even three or four years ago."

Alexander will have his first fight of the year on March 30 when he headlines Resurrection FA's event in Kearney, Neb., against former Pride and UFC veteran Gilbert Yvel.

While on paper this looks to be a stand-up war, Alexander doesn't see it that way, "He's a well-rounded guy; he's really fluid on the ground and he can knock you out, too.

"I think that looking at him on film, he is well-rounded. There's never an edge to fighting a guy in MMA. I think it's more luck and heart than anything. On a scale of 1 to 10, I think my heart's a 10. I don't know how his heart measures up, but after having so many fights I'm sure it's up there."

Alexander feels that the fight could come down to the intangibles to determine the outcome.

"I think it will boil down to technique and conditioning," he said. "I always like pushing the pace. I'm always in great condition for each and every one of my fights. I'll see if I can push the pace early and break him; if I can't, I'm the kind of person that can go the long mile. I'm ready for both aspects of the game."

While Alexander is enjoying getting the opportunity to open the eyes of new fans outside the UFC, a return to the promotion isn't something he'll pass up if it gets offered.

"I think this year we'll take it a little bit slower, but not too slow, I like to stay active and in the cage," he said. "You want to actually make sure you're learning from each fight and to make sure that you're able to be 100-percent for each fight. I've gotten to the point in my career where I can choose my opponents and make sure I'm in the right position to move forward.

"I'm making pretty good money outside the UFC, and I'm enjoying fighting in places where the UFC might not go, being in markets that people might not normally see me, but if the UFC comes calling, I'll open up the door."

http://www.mmaweekly.com/can-houston...k-gilbert-yvel
Well this should be an interesting fight. Both men are standup fighters with little ground experience. So whoever gets the best shot.
---
The Emoticon Guy
Amateur
Join Date: Oct 2010
Posts: 173
Gilbert Yvel is a MUCH better striker than Houston Alexander.

Night night Houston.
Ive always thought Houston had some talent, but his fight IQ is terrible. A couple of examples are him falling in love with his KO power and not keeping his hands up or how about when he was hurting Kimbo everytime he landed a leg kick but then he got all gun shy about throwing them.

That said, I think Yvel takes his dome off.
Lol really? Exciting fight yes, but a gimmie for Yvel. Houston gets brutalized within the first round.
Considering how shot Yvel is, I really don't see the rationale behind such ardent backing of him.

I think the fight is a near toss up where I'd favour Yvel slightly, but hell based on the opinion here, Houston might be a good bet if he's got great odds.
---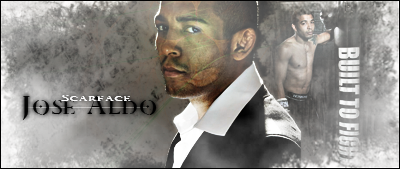 Quote:
Lol really? Exciting fight yes, but a gimmie for Yvel. Houston gets brutalized within the first round.
I was thinking the same...
Well Yvel is the heavier fighter so it makes sense that he would be the more powerful fighter.
---
The Emoticon Guy
Currently Active Users Viewing This Thread: 1

(0 members and 1 guests)
Posting Rules

You may post new threads

You may post replies

You may not post attachments

You may not edit your posts

---

HTML code is Off

---