Quote:
It would take 3-4 minutes of cutting the blood off to the brain for it to kill somebody. Most people go unconscious mere seconds after a choke is tight.

As long as the HYPOTHETICAL death happened in the cage during the fight, and with no ill will from the opponent, there would be nothing to charge anybody with.



This is a case of an idiotic teen making a tragic mistake while being hyped up after watching wrestlemainia.

Reading the police report, it does not sound like the used a rear naked choke, but a poorly preformed rear choke (fake wrestling move), he most likely crushed the victims wind pipe, not something a rear naked choke would do, as it is not a wind choke, its a blood choke.
Say what you want. I was just responding to "a choke isn't as dangerous as it seems." Why have refs then? F*** it right?
I don't want to talk about Machida vs Jones inparticular, but about deaths in MMA.

I tell my friends that there could be a death ANY night in the UFC.

Several people have died already as direct results of MMA, and there is no imaginary safety net that leads me to believe the UFC won't have to deal with that type of situation at some point.

I'd hate to see it happen, but I wouldn't be that surprised to see a guy like George Roop, or any other Joe Shmo 6'3" 145er shut off permanently one of these nights.


The bar is only getting higher these days when it comes to skill level in the UFC. One mismatch, one headkick, one late stoppage, and someone can DIE.

If you think it will NEVER happen, you're much more optimistic than me. With the number of fights we get to see these days, barring a miracle it's going to happen sooner or later.
Quote:
i realize it wasn't even close, but assuming there were complications along with maybe the ref letting jones hold the choke a bit longer. if somehow they weren't able to revive or wake him up, i have a hard time believing jones would actually go to jail for this...

what happens when people die in boxing? i know it has happened before.

i feel like more blame would/should go to the refs and whoever appointed that ref rather than the UFC itself.. but i think if the athletic commission got sued it would be worse for the UFC than if the UFC got sued...
It would have had to have been MUCH longer, the brain needs to go several minutes without oxygen before damage is done. So in theory the round would have ended before Machida would have been in serious danger. Now had Jones just held the choke after that then I think things would be a little different.
---
Think. It Ain't Illegal Yet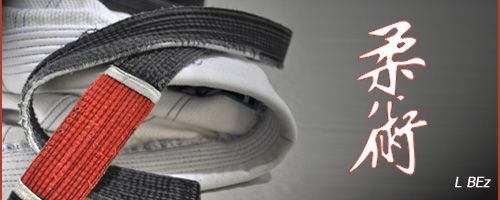 "Discipline Hurts Less Than Regret"
Quote:
Say what you want. I was just responding to "a choke isn't as dangerous as it seems." Why have refs then? F*** it right?
A blood choke is not that dangerous at all. When done right, the only danger is if the choker holds it for 3+ minutes...
So why have refs? I am not going to waste time with this one!
---
-------------------
Dan The Ju
-------------------
Quote:
Be a Pall-Bearer... make some fans.
I laughed so hard at this IRL
+rep coming as soon as I get home
---
If a law is unjust, a man is not only right to disobey it, he is obligated to do so. ~ Thomas Jefferson
Sig by D.P.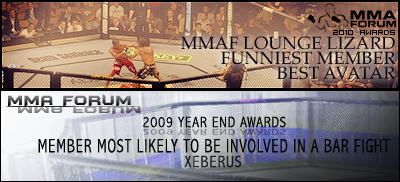 Currently Active Users Viewing This Thread: 1

(0 members and 1 guests)
Posting Rules

You may post new threads

You may post replies

You may not post attachments

You may not edit your posts

---

HTML code is Off

---