Join Date: Mar 2010
Location: NC.
Posts: 9,815
VINNY MAGALHAES Sells his M-1 belt on Ebay
---
I watched this develop as a joke on twitter yesterday then I watched it on ebay for a while. Last time I checked the bidding was around 6k.
Today Vinny says it sold for 100k
yay Vinny
Quote:
Vinny Magalhaes has c

losed the eBay auction of his M-1 championship belt, announcing that it has been sold for $100,000.

The auction went live yesterday and started at under one dollar with an offer of free shipping. It quickly exceeded even Magalhaes' wildest expectations, topping $20,000 in a few hours.

Bids continued to roll in throughout the day and by the end of Monday the price was up to $90,100, with over 100 people having bid on the belt.

Concerns were raised that the numbers may have been bumped up by fake bids, either from trolls or from friends of the M-1 organisation.

But inspection of some of the big-number bidders' accounts showed that there were definitely some legitimate entities in there.

Among them was a sports memorabilia dealer, who was the first bidder to take the auction over the $90,000 mark.

Shortly afterwards the auction was closed, and it is thought that an arrangement may have been reached with this particular dealer.
source
---
WOW WAYY over priced! Who the hell is vinny magalhaes and what does THAT belt mean in the sport of MMA ? NOTHING he is not a big name and he won the belt vs no names in a no organisation. if this was a ufc belt or a legacy belt of a ufc star such as anderson Silva cage rage belt i could justify the price tag!
---
"I tried to punch him, and he literally moved his head out of the way and looked at me like I was stupid for doing It"
- Forest Griffin

NPFFL: Alistair Overeem, Fedor Emelianenko, Shane Carwin, Chris Leben

Join Date: Oct 2006
Location: Wa
Posts: 2,550
That's not what's important here Torojan. The important thing is he sold a belt that a bunch of bafoons gave him, for way more money than he made in the actual fight.

I wouldn't be surprised if Vinny comes up missing though...xD
---
_________________________________________________
_________________________________________________
It's possible no one over paid for it, the belt is solid gold. Depends on how much, they might just want to scrap it and sell it.
---
Think. It Ain't Illegal Yet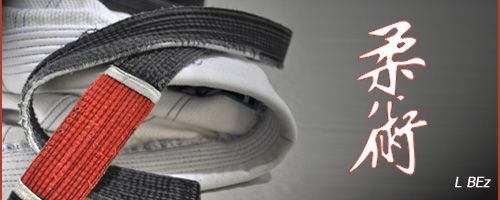 "Discipline Hurts Less Than Regret"
What I want to know is what M-1 Global thinks about this. Do they even know their belt just got sold on ebay? Isn't that company property?
---
The Emoticon Guy

Join Date: Apr 2010
Location: Gods country
Posts: 4,524
Quote:
What I want to know is what M-1 Global thinks about this. Do they even know their belt just got sold on ebay? Isn't that company property?
I'd guess they know.
Just because it sold for 100k doesn't mean anyone is actually going to pay for it. I'm sure a bunch of people put fake bids in. It was a front page story on yahoo.
It would actually be nice to own something like that. I've got a cheap plastic one for PRIDE.
---
The Emoticon Guy
Currently Active Users Viewing This Thread: 1

(0 members and 1 guests)
Posting Rules

You may post new threads

You may post replies

You may not post attachments

You may not edit your posts

---

HTML code is Off

---