Join Date: Jun 2009
Posts: 20,898
Strikeforce releases Paul Daley
---
Quote:
Strikeforce has released former welterweight title challenger Paul Daley.

Wad Alameddine of Fight Management today confirmed the news via press release.

According to a statement, Daley (29-12-2 MMA, 2-3 SF), who most recently suffered a March loss to Kazuo Misaki via split decision, is pursuing options with other fight promotions, due in part to his inability to fight frequently with Strikeforce.

"I'm happy that Strikeforce has granted my request to be released from their roster as I found it difficult to fight so infrequently," the British striker stated. "My whole career I've wanted to fight as often as possible as it keeps me in the best form and condition.

"I felt that I put on nothing but entertaining fights while at the organization. The KOs of (Duane) Ludwig and Scott Smith were some great memories for me, as well as the back-and-forth fight of the year I had with Nick Diaz. My manager has already started speaking to some promotions about my future today following the official release papers from Strikeforce, and I'm looking forward to the next part in my journey."

Prior to the Misaki loss, the 29-year-old Daley had posted back-to-back decision wins over Jordan Radev and Luigi Fioravanti in outside promotions. However, he went winless in his final three Strikeforce appearances, including a title loss to welterweight champ Diaz in early 2011.

Alameddine insists the split was amicable.

"I am personally disappointed to see Paul leave Strikeforce," he stated. "He's without question one of the most charismatic personalities and talented MMA athletes to come out of the U.K. We have parted ways with Strikeforce on good terms."

Over three stints with the promotion, Daley went 2-3 in Strikeforce.

Daley also has competed with promotions such as the UFC, EliteXC, BAMMA, MFC and Cage Rage during his nine-year career.
http://mmajunkie.com/news/29140/stri...paul-daley.mma
lol, 'back and forth fight of the year with Nick Diaz'.

Daley's a twat, but an exciting enough WW. Surprised to see him cut, given SF's talent pool.
He didn't look good at all in Strikeforce, got out-wrestled by Woodley, got finished by Diaz which isn't anything bad, they're both pretty good but he really phoned it in during the Misaki fight and just looked God-awful.

I don't expect the UFC to pick him up, so I guess he'll go to Bellator.
---
2013 VIP FFL Champion
THE DRAGON RIDES AGAIN - 12/20/14
Machida - Alves - Cruz - JDS - Weidman - Condit - Pettis - Edgar - Cowboy - Dodson - Okami
I think he needs to sit home and eat potatoes, better than fighting
---
Fedor Emelianenko:
The one who doesn't fall, doesn't stand up
Fedor Emelianenko
|
Anderson Silva
|
Carlos Condit
|
Frankie Edgar
|
Khabib Nurmagomedov
Pretty sure Zuffa is/was sending a msg. He's got a decent record. Look at his stable mate; Hardy. For some reason he was still in after losing four in a row.

It's too bad cuz he is an exciting fighter to watch. Unfortunately he did this to himself with the help of Koscheck goading him. Imagine if he won...he would have been a UFC title contender ultimately losing, but still collecting bonuses. One crucial error in judgement cost him his career...at least for the time being.
---
Marcus Aurelius: Tell me again, Maximus, why are we here?
Maximus: For the glory of the
Empire, sire.
Baked, not fried... the healthy choice.
Meh, Daley strikes me as the kind of guy who would rather pound on cans rather than really fight because he never seems to look improved when he fights.
---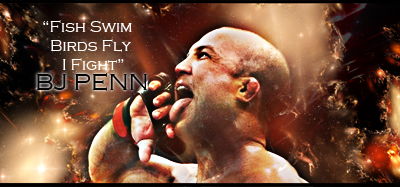 "If you get hit and it hurts hit him back you not knocked out yet."-Joe Doerksen
The Toxic Terrors (FFL)
Demetrious Johnson*Eduardo Dantas*Emanuel Newton*Will Brooks*Michael Page
Currently Active Users Viewing This Thread: 1

(0 members and 1 guests)
Posting Rules

You may post new threads

You may post replies

You may not post attachments

You may not edit your posts

---

HTML code is Off

---