Join Date: Mar 2010
Location: NC.
Posts: 9,815
Fedor Emelianenko announces retirement
---
Quote:
Russian mixed martial arts legend Fedor Emelianenko has announced his retirement after knocking out Brazilian veteran Pedro Rizzo.
It took Emelianenko just 44 seconds to knock out Brazilian veteran Pedro Rizzo on Thursday, putting him on the ground with a serious of punches and then finishing with more strikes to the head.
"I think it is time I quit," Emelianenko said.
"My family influenced my decision. My daughters are growing without me, that's why it's time to leave."
Emelianenko will not be tempted by any "fantastic offers", including a possible rematch against Brazilian fighter Fabricio Werdum, he said, adding there is no agreement on such a match.
Emelianenko, 35, is a multiple world heavyweight champion and went undefeated for almost a decade until losing to Werdum in June 2010, earning the nickname "The Last Emperor" for this record.
After that he suffered two more losses, first to Brazilian fighter Antonio Silva and then American fighter Dan Henderson, which made him take a month's break to make a decision on his career.
He chose to mount a comeback to halt the losing streak, beating Monson on a decision in November in Moscow and then knocking out Japan's Satoshi Ishii in Tokyo on New Year's Eve.
a lot of people talk shit today, but there goes a great fighter.
source
---

Join Date: May 2008
Posts: 11,383
Fair play to him retiring to spend more time with his family. But he should've done it before the Strikeforce fights, could've saved face there! Still...did have some awesome fights.

At least he went out on a higher note than most MMA vets.
True legend right there, Fedor is one of few fighters i can honestly say never put on a boring fight. He is an all time great and will be miss.

Join Date: Oct 2006
Location: Wa
Posts: 2,550
One of, if not the most humble guy in the sport as well. Glad he got this win to go out on, it wouldn't be right otherwise.
---
_________________________________________________
_________________________________________________
I think he just unleashed his frustration on poor Rizzo. He also just showed how much farther up he's in the food chain from his contemporaries. He's in top form still and can easily compete in the upper echelons of the sport.

Oh well...long live "The Emperor."
---
Marcus Aurelius: Tell me again, Maximus, why are we here?
Maximus: For the glory of the
Empire, sire.
Baked, not fried... the healthy choice.
Sucks to see him go because I still think he had something to offer but he knows what's best for him. Great fighter and true legend.

It's just a real shame as far as what could have been though, I would have loved to seen Lesnar/Fedor post UFC 100 not just because of the actual fight but what it could have done for the sport in general. That to me will always be the biggest fight that never happened.
---
2013 VIP FFL Champion
THE DRAGON RIDES AGAIN - 12/20/14
Machida - Alves - Cruz - JDS - Weidman - Condit - Pettis - Edgar - Cowboy - Dodson - Okami
Very sad to hear this
---
Fedor Emelianenko:
The one who doesn't fall, doesn't stand up
Fedor Emelianenko
|
Anderson Silva
|
Carlos Condit
|
Frankie Edgar
|
Khabib Nurmagomedov
Amazing fighter, amazing guy, glad he is doing what he wants.

He will always be a legend.
Cannot say I'm sad or shocked to hear this, it is probably time. He's another member of the old guard to hang them up. Doesn't matter what anyone thinks of him or any of the guys from that era tbh the sport owes all of those guys a debt.

Sent from my Desire HD using VerticalSports.Com App
---
Think. It Ain't Illegal Yet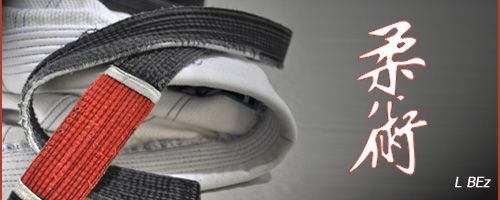 "Discipline Hurts Less Than Regret"
Currently Active Users Viewing This Thread: 1

(0 members and 1 guests)
Posting Rules

You may post new threads

You may post replies

You may not post attachments

You may not edit your posts

---

HTML code is Off

---