Strikeforce Pick 'em: Rockhold vs Kennedy
---
This is a signup thread for the next Strikeforce event which takes place in two weeks at 8:00 PM EDT or 12 AM GMT. The main event is a MW title fight between Luke Rockhold and Tim Kennedy from the Rose Garden in Portland, OR, USA.
Anybody who likes Strikeforce can sign up, even if they have not played so far. Details on how to pick are below, same format used for UFC events in CPL. Except for one thing... you send a pick for every fight on the main card, but only for two of the fights on the preliminary card. If there is a miracle and Machida Karate signs up he'll be defending this belt:
And since our Interim Champ himself... Bknmax signed up he'll put that title on the line!
The scheduled fights include:
Quote:
MAIN CARD (Pick All)

Luke Rockhold vs. Tim Kennedy
Nate Marquardt vs. Tyron Woodley
Roger Gracie vs. Keith Jardine
Lorenz Larkin vs. Robbie Lawler

PRELIMINARY CARD (Pick 2)

Jorge Masvidal vs. Justin Wilcox
Pat Healy vs. Mizuto Hirota
Jordan Mein vs. Tyler Stinson
Jason High vs. Nate Moore
Ryan Couture vs. Joe Duarte
You can send picks whenever confident with the fights. The picks should only be pm'd once unless they add, drop or change a fight on the main card. The offcial card can be seen
HERE.
If someone signs up and fails to send their picks, they lose their matchup and won't be cleared to fight at the next event. The deadline to send picks is when the Strikeforce event begins, approx. 8:00 PM EST in the US.
On how to pick fights:
Quote:
Select the correct fighter: 10 points
Select the correct method of win: 5 points
Method includes Submission, KO/TKO and Decision.
Select the correct round of win: 3 points
If you select the fight to end by decision then you must choose either unanimous, split or majority instead of a round. If you want to predict a rare outcome such as a DQ or a draw you may do that as well. For the DQ, include the name of the winning fighter and the round it occurred, and for a draw include the type of draw the decision was (unanimous, split or majority).

In addition you can earn bonus points for EACH fight by putting the fights in order from your most confident pick to your least confident when you PM them. If there are 10 fights on the card then your most confident pick could earn you an extra 10 points if you get it correct.
Main Event
Bknmax (8-4) vs pipe (6-4-1)
Main Card
hixxy (9-3) vs RustyRenegade (1-0)
Couchwarrior (6-6) vs Big_Charm (4-5)

Members Signed Up

kantowrestler
Couchwarrior
RustyRenegade
Bknmax
pipe
hixxy
Big_Charm
dudeabides

Any questions let me know. Picks due
July 14th by 8:00 PM Eastern.
---
Sending picks over shortly
---
R.I.P. PRIDE FC

Fedor-Shogun-Overeem-Cro Cop-Silva-Gomi-Henderson-Jackson

2014 NPFFL

Jon Jones . Travis Browne . Demian Maia. Cain Velasquez. Fabricio Werdum
Im in. When did MK last post on the forum? I think Bknmax should be given the title!
---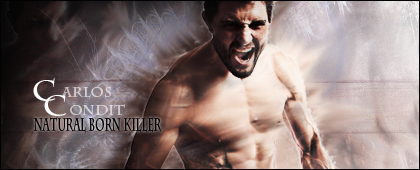 2012 FFL WINNER
CPL RECORDS
UFC 56-32-3 Strikeforce 10-4
im in
---
Member of the Anti-Fitching Society. Stop Fitching and Fitchery in MMA now!
-------FREE CHARLIE Z-------
FFL
'Roudy' Ronda Rousey, Fabricio Werdum, Vyacheslav Vasilevsky, Eric Koch, Alexander Sarnovsky
Come on MK, sign up and fight Bknmax to declare the undisputed champion!
---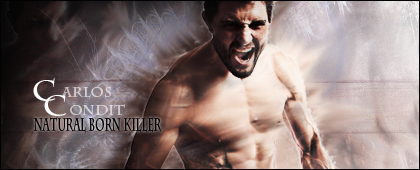 2012 FFL WINNER
CPL RECORDS
UFC 56-32-3 Strikeforce 10-4

Join Date: Apr 2010
Location: Gods country
Posts: 4,524
I'll take on Bikini. Doubt I'm eligible but I'll send my pics shortly just in case
Quote:
I'll take on Bikini. Doubt I'm eligible but I'll send my pics shortly just in case
Didn't you get owned recently

Join Date: Apr 2010
Location: Gods country
Posts: 4,524
Quote:
Didn't you get owned recently
Seems like I won the last time I played tbh. Not sure though. I've already sent in my pics so hopefully we meet up with each other faag
Quote:
Seems like I won the last time I played tbh. Not sure though. I've already sent in my pics so hopefully we meet up with each other faag
Honestly though you know you're not on the same level of skill, but whoever Dana aka Dude's put's in front of me then that's who will will get KTFO
Currently Active Users Viewing This Thread: 1

(0 members and 1 guests)
Posting Rules

You may post new threads

You may post replies

You may not post attachments

You may not edit your posts

---

HTML code is Off

---