Former WWE champ 'Batista' books pro MMA debut against Rashid Evans for Oct. 6 in Pro
---
Quote:
"Sorry haters!"

That was the short and sweet tweet from former World Wrestling Entertainment (WWE) Champion Dave Bautista, known as "Batista" inside the squared circle, as he recently booked his mixed martial arts (MMA) debut for Oct. 6, 2012 in Providence, Rhode Island.

That's where the 43-year-old bruiser will face off against Newburgh's Rashid Evans, who also makes his professional fighting debut. "Smash" is 1-2 in amateur competition, having last competed at the Holiday Inn in Foxboro.

From TMZ:

The 43-year-old powerhouse signed with the CES MMA league -- and is all set up to fight on October 6 at the Duncan Doughnuts Theater in Providence, Rhode Island. We're told Batista -- 6'6" and 290 lbs -- will square up against some dude named Rashid Evans ... not to be confused with UFC hurt-maker Rashad Evans. Sources connected to the deal tell us ... the fight WILL be televised ... but it's unclear which provider will broadcast the fight.

Bautista is the owner of the Gracie Fighter Gym in Tampa, Florida, and has trained in combat sports over the past several years. Now, it's finally time to see if he can put his money where his mouth is.

Who's interested?
MMAMania
Should be fun to watch. I hope to god he wins and books a fight with Bobby Lashley to squash the beef.
Read that as Rashad Evans.

Lost interest after I realised.
Who is rashid?
---
"The fat man flies at midnight"
Quote:
Originally Posted by
americanfighter
View Post
Who is rashid?
An aspiring soon-to-be MMA fighter with a fortunate name?
Jumped on this thinking "rashad evans". Although I'm kind of disappointed now, I was gonna drop like 5 grand on rashad to win at any odds
---
If a law is unjust, a man is not only right to disobey it, he is obligated to do so. ~ Thomas Jefferson
Sig by D.P.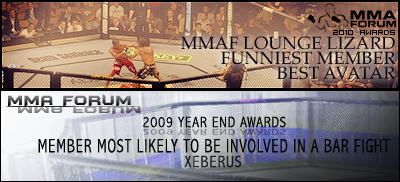 Join Date: Jul 2012
Location: Texas
Posts: 55
Blahtista. I'm interested to see how he does.
MMA Fanatic
Join Date: Jul 2012
Location: you're closet
Posts: 4
Didn't WWE guys learn they're lesson from Broc Lesnar?
I guess we'll have another sad mma career to look forward too.
Megaweight
Join Date: Mar 2007
Posts: 5,499
Doesn't list if there is a weight class or weight limit. Wonder if he will make the cut to 265 or what.
43? Wow, he's clearly just running out of money.

Sent from my HTC-X710a using VerticalSports.Com App
---
D. Cerrone | R. Souza | F. Werdum | R. MacDonald | M. McDonald | D. Maia | J. Mein | C. Condit
M. Coenen | S. Kaufman | A. Davis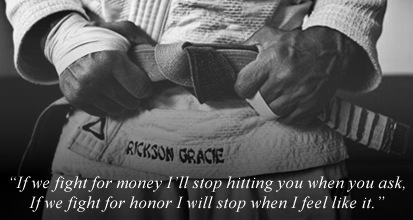 Quote:
43? Wow, he's clearly just running out of money.

Sent from my HTC-X710a using VerticalSports.Com App
Was going to point this out.
At his age, I have 0 interest in this.
Currently Active Users Viewing This Thread: 1

(0 members and 1 guests)
Posting Rules

You may post new threads

You may post replies

You may not post attachments

You may not edit your posts

---

HTML code is Off

---