MMA Fanatic
Join Date: Jul 2012
Posts: 1
MMA for 10 years old son
---
What is your opinion about workout and MMA trainings by 10 years old son?
You're an MMA fan so you want your kid to take MMA lessons.

You like porn? How about putting your daughter in porn classes?

Put him in soccer like every other kid his age.
I would recommend getting him into a BJJ class and if he likes that maybe a martial art like Judo, Karate, Tae Kwon Do. Whatever you do don't take him that that Tiger Schulman crap.
---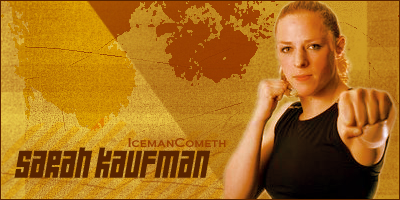 Pick a martial art to start him on - boxing or jiu-jitsu for example. Leave MMA till he's older.
---
FORMER UFC CPL CHAMPION
CPL RECORD
:
5-3
Events Attended: UFC 120, CWFC 45, CWFC 52
I agree, start him out with something that isn't as intense. Wrestling at a younger age isn't that bad either. Then he can do MMA when he's older.
---
The Emoticon Guy
Good grief... I didn't expect these type of responses from our crew here.

When considering MMA for youngsters look at it like you would any other physical sport. Talk to the coach and see if what he wants out of the youngsters is what you want for your son. There are good and bad coaches in any sport. If the coach appears to align with your ideas for your son then look at the other students/parents to see if they are like-minded as well.

MMA training starts a lot earlier than 10 years old here. That being said it is kept in perspective. The little ones play 'sumo' and work on punching and kicking (not each other but like you'd see in almost any traditional martial arts academy). When they get a bit older they start working on wrestling, no different than if they were just learning to wrestle. The complexity of what they learn is increased with their age and maturity.

If anything I'm a big fan of kids learning MMA young as in a MMA gym there typically isn't some two-year contract which is asinine for young children. Couple that with they get a variety of wrestling, BJJ, Judo, kickboxing, etc... So they have a variety of activities that holds their interest and exposes them to a variety of martial art styles. I'd say start with MMA training and he if prefers one aspect of MMA over MMA in general then switch him to a traditional school of that style.
In my opinion it would depend on a few things. There would be no contact sparring of any kind. This was heavily supervised by trustworthy and responsible adults and not some young kid who doesnt care about the kids. And I'd probably want to be there to watch each time he goes.

I started boxing when I was 12 and it was insanely helpful to me. It gave me confidence and I made friends with a lot of guys. It also helped me be popular and get laid in high school. I was always in shape and could kick any bully's ass. I probably would have started in mma but it wasnt around when I was a kid.

I'd say go for it but be cautious.
---
If a law is unjust, a man is not only right to disobey it, he is obligated to do so. ~ Thomas Jefferson
Sig by D.P.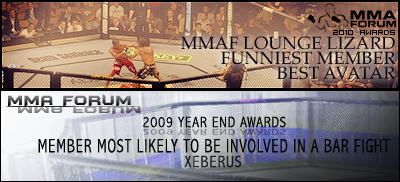 Honestly I'm against heavy punching sports for kids before teens. MMA is one of them and boxing is another and certain types of kickboxing as well. Other martial arts like karate are acceptable cause they aren't brutal.
---
The Emoticon Guy
Get him in some youth Muay Thai and BJJ classes, a lot of gyms offer them. Then get him into his school's wrestling program as soon as you can. Will do worlds for him in the future if he decides to make MMA a goal.
---
Think. It Ain't Illegal Yet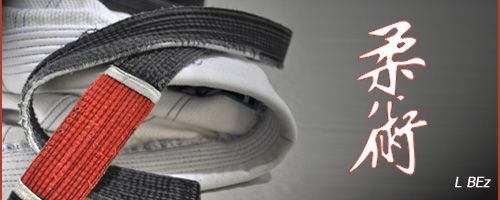 "Discipline Hurts Less Than Regret"
I would also recommend the latter two of the three. I'm not sure Muay Thai is something that would be good for him at his age.
---
The Emoticon Guy
Currently Active Users Viewing This Thread: 1

(0 members and 1 guests)
Posting Rules

You may post new threads

You may post replies

You may not post attachments

You may not edit your posts

---

HTML code is Off

---