| | |
| --- | --- |
| dudeabides | 08-06-2012 08:52 PM |
---
Strikeforce Pick 'em: Rousey vs Kaufman

This is a signup thread for the next Strikeforce event which takes place in just under two weeks at 7:30 PM EST or 11:30 PM GMT. The main event is a BW title fight between Ronda Rousey and Sarah Kaufman from the Valley View Casino Center in San Diego, CA, USA.
Anybody who likes Strikeforce can sign up, even if they have not played so far. Details on how to pick are below, same format used for UFC events in CPL. Except for one thing... you send a pick for every fight on the main card, but only for two of the fights on the preliminary card.
Since our Interim Champ Bknmax signed up this will be on the line!
The scheduled fights include:
Quote:
---
MAIN CARD (Pick All)

Ronda Rousey vs. Sarah Kaufman
Ronaldo "Jacare" Souza vs. Derek Brunson
Lumumba Sayers vs. Anthony Smith
Roger Bowling vs. Tarec Saffiedine
T.J. Cook vs. Ovince St. Preux

PRELIMINARY CARD (Pick 2)

Julie Kedzie vs. Miesha Tate
Bobby Green vs. Matt Ricehouse
Adlan Amagov vs. Keith Berry
Germaine de Randamie vs. Hiroko Yamanaka

---
You can send picks whenever confident with the fights. The picks should only be pm'd once unless they add, drop or change a fight on the main card. The offcial card can be seen
HERE.
If someone signs up and fails to send their picks, they lose their matchup and won't be cleared to fight at the next event. The deadline to send picks is when the Strikeforce event begins, approx. 7:30 PM EST in the US.
On how to pick fights:
Quote:
---
Select the correct fighter: 10 points
Select the correct method of win: 5 points
Method includes Submission, KO/TKO and Decision.
Select the correct round of win: 3 points
If you select the fight to end by decision then you must choose either unanimous, split or majority instead of a round. If you want to predict a rare outcome such as a DQ or a draw you may do that as well. For the DQ, include the name of the winning fighter and the round it occurred, and for a draw include the type of draw the decision was (unanimous, split or majority).

In addition you can earn bonus points for EACH fight by putting the fights in order from your most confident pick to your least confident when you PM them. If there are 10 fights on the card then your most confident pick could earn you an extra 10 points if you get it correct.
---
Main Event

Bknmax (9-4) vs hixxy (10-3)

Main Card

pipe (6-5-1) vs Big_Charm (5-5)
kantowrestler (4-6-1) vs IcemanCometh (0-0)
dudeabides (7-5) vs HitOrGetHit (0-2)

Members Signed Up

AlphaDawg
HitOrGetHit
kantowrestler
pipe
Bknmax
hixxy
IcemanCometh
Big_Charm
dudeabides

Any questions let me know. Picks due
Aug. 18th by 7:30 PM Eastern.
| | |
| --- | --- |
| Big_Charm | 08-07-2012 04:09 PM |
---
I'm in, will be sending picks through in a bit.
| | |
| --- | --- |
| IcemanCometh | 08-09-2012 12:18 AM |
---
I would like a another crack at this...
| | |
| --- | --- |
| hixxy | 08-09-2012 07:11 PM |
---
Im in, got Rousey in FFL aswell so hopefully be a good night all round for me!
| | |
| --- | --- |
| Bknmax | 08-10-2012 01:38 PM |
---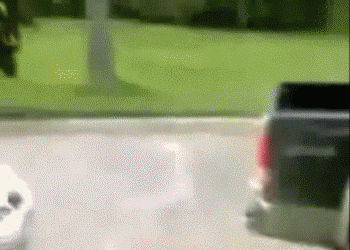 | | |
| --- | --- |
| hixxy | 08-12-2012 06:14 AM |
---
When was the last time the champ defended??
---
Quote:
---
Originally Posted by Bknmax (Post 1613319)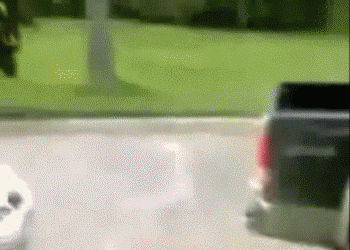 ---
lol
The UFC pick em champ is in as well :thumb02:
| | |
| --- | --- |
| Bknmax | 08-15-2012 12:40 PM |
---
Quote:
---
Originally Posted by pipe (Post 1615662)
lol

The UFC pick em champ is in as well :thumb02:
---
I didn't feel like having all the belt's you know, so you hold on to that one for me Champ :)
| | |
| --- | --- |
| hixxy | 08-16-2012 06:12 PM |
---
One more sign up needed for a 3 fight card!
| | |
| --- | --- |
| kantowrestler | 08-17-2012 01:35 AM |
---
Sign me up!
All times are GMT -4. The time now is

06:15 AM

.
Powered by vBulletin Version 3.6.8 , Copyright ©2000 - 2015, Jelsoft Enterprises Ltd.
SEO by vBSEO 3.3.2