MMA Fanatic
Join Date: Aug 2012
Location: Honolulu Hawaii
Posts: 5
prime Arlovski vs prime cro-cop
---
who wins? I know this sounds like some kind of prime ali vs prime tyson type sh!#, but it sure would of mean if these guys fought each other in the prime of their careers! Arlovski looked sensational in his first fight with timmy. And cro cop's devastating head kick on igor scared me. who do you think wins?
Amateur
Join Date: Aug 2012
Posts: 132
Thats easy, prime Arlovski still had a glass jaw, Cro Cops power TDD and striking background speaks for itself.
Ever hit a Faberge' egg with a baseball bat? Cro-Cop by decapitation. Andre was good, but Mirko was legendary.
Join Date: Jun 2009
Posts: 20,860
Cro Cop all day.


Sent from my iPhone using VerticalSports
---
Arlovski would have had a chance because the guy was and still is very talented but I have a hard time picking against CC here because honestly even in his prime Arlovski never had a really good chin while CroCop's was solid so I think it would have been a great fight right up to when CroCop inevitably knocked Arlovski out.
---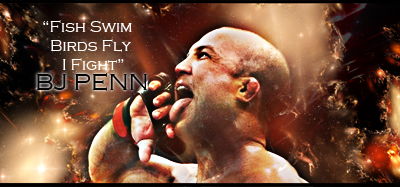 "If you get hit and it hurts hit him back you not knocked out yet."-Joe Doerksen
The Toxic Terrors (FFL)
Demetrious Johnson*Eduardo Dantas*Emanuel Newton*Will Brooks*Michael Page
Classic kicker vs puncher. Mirko banged with JDS at the twilight of his career and did pretty good considering.

I'm afraid the LHK would have landed eventually. It's a match up I would still like to see today. It would be an exciting one.

Hope The Pitbull can take take out Sylvia and be welcomed back to the UFC for a couple of exhibition fights. He did knock out Rothwell and Nelson. Both are highly durable.

If only he had a chin. It's because of that chin he lacks confidence. I mean look at Rampage, Hendo or Chuck and Wandy in their heydeys. When you have that aura of invincibility it makes you go wild. I know I would if I had an iron chin. But if I had a wish it would be unlimited cardio. Anyways getting sidetracked. Great matchup even today!
---
Marcus Aurelius: Tell me again, Maximus, why are we here?
Maximus: For the glory of the
Empire, sire.
Baked, not fried... the healthy choice.
CC all day. I was a huge AA fan but i don't think he could pull more than 3 out of ten against CroCop.
Currently Active Users Viewing This Thread: 1

(0 members and 1 guests)
Posting Rules

You may post new threads

You may post replies

You may not post attachments

You may not edit your posts

---

HTML code is Off

---