View Poll Results

: Your prediction

Ronda Rousey (C)
16
84.21%
Sarah Kaufman
3
15.79%
Draw
0
0%
Voters: 19. You may not vote on this poll
***OFFICIAL*** Ronda Rousey vs. Sarah Kaufman Thread
---
Bantamweight bout: 135 pounds
Five round fight for the StrikeForce Women's Bantamweight Championship
---
...I'm gonna go for my girl Ronda. I think her intensity, aggressiveness, stellar hip tosses and superior groundgame will be the factor. Ronda has a good chin that will get tested. I just see Ronda coming out in a bull rush, clinching up fast with Sarah, then throwing down on a clean hip toss. If Ronda ragdolled Tate, (who is perhaps the best female wrestler), Sarah Kaufman will get tossed too. I would be surprised to see Sarah rock Ronda badly cause I'm sure Ronda won't even give her a chance to get off. If Rousey comes out of the gate like a rabid pitbull, swarms Kaufman, ties her up in a clinch and flop, there goes Sarah to the ground. Then it's just a matter of time. Sarah may get back to her feet if she's lucky but I see Ronda tossing her on her ass again and then getting a submission finish. I'd love to see Ronda get a KO. I don't think she's quite there yet but this fight will be good without a doubt...
Can't see any other result than an arm bar. Ronda may get tagged a few times but she can take 'em and get her down eventually. Once Kaufman's down I think it's only a matter of time.
Join Date: Jun 2009
Posts: 20,893
If Ronda can get the fight to the mat she obviously has a very good chance. Otherwise Kauffman will beat her up.


Sent from my iPhone using VerticalSports
I have a feeling Kaufman is going to win this.. I like both fighters. Cant wait!
---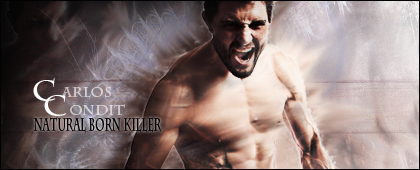 2012 FFL WINNER
CPL RECORDS
UFC 56-32-3 Strikeforce 10-4
I think this fight is pretty even. The thing that might give Ronda an edge is you can't train for an Olympic level judoka with only two months time.
---
Rookie Hammer Squad 2015
Frankie Edgar - Dominick Cruz - Jorge Masvidal - Cat Zingano - Holly Holm
"IF" Ronda can get it to the ground, she will. Bronze medal in Judo, she's an exceptional grappler, she will get it to the ground, and she will win by submission. Well, for the future of WMMA I hope that's the case, WMMA has no chance of reaching the UFC level without Rousey at the helm.
---
Proudly Supporting
Dan Hardy
Conor McGregor
Michael Bisping
Donald Cerrone
Chael Sonnen
Demetrious Johnson
Joe Lauzon
Nick Diaz

Anyone know what time the main card kicks off UK time?
---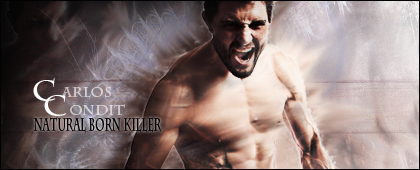 2012 FFL WINNER
CPL RECORDS
UFC 56-32-3 Strikeforce 10-4
I think since it's 7 PM local, it's 10 PM Eastern, and 2 AM GMT. And the prelims start 2 hours earlier than the MC.
---
Currently Active Users Viewing This Thread: 1

(0 members and 1 guests)
Posting Rules

You may post new threads

You may post replies

You may not post attachments

You may not edit your posts

---

HTML code is Off

---