But in all honesty, I'm going to let Bill Maher say what I said about it every time someone has said soemthing like this. This is MMA folks...


---
Think. It Ain't Illegal Yet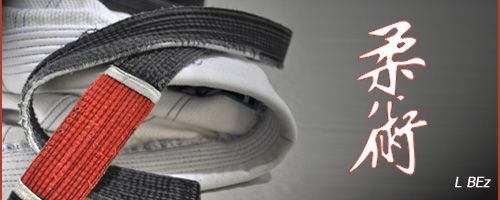 "Discipline Hurts Less Than Regret"
Bah its hype but I would rather fighter's stay away from speaking of causing death intentionally, lol.

I think Ronda can be beat but IMO it will be in the stand-up or by some pedhead like Cyborg.
---
sakurabushidokan.homestead.com
I agree that Ronda shouldn't be making statements like this at all. But personally I think she can actually beat Cyborg if she pulls her on the ground quick enough. However, that would be a ways off.
---
The Emoticon Guy
Quote:
Anderson Silva: "What I'm going to do inside the Octagon is something that's going to change the image of the sport," Silva said. "I'm going to make sure every one of his teeth are broken, his arms are broken, his legs are broken.

"He's not going to be able to walk out of the Octagon by himself. I can guarantee that."
...
Too bad Rousey didn't quote Silva word-for-word to make it plainly obvious she's marketing / hyping -- the fight / card.
.
Bantamweight
Join Date: Feb 2010
Posts: 915
This crosses the line imo and is not a good image for the sport.
Banned
Join Date: Jun 2012
Location: Manchestoorrrrrrr
Posts: 1,469
Bantamweight
Join Date: Jun 2008
Location: katy tx
Posts: 774
I think Ronda's new found stardom is getting to her head. No I'm not bashing her but I do think she shouldn't of said that. To people like us, we know she's not really gonna try and kill her and not let go when the ref pulls her off, she's just really confident. To people who don't like mma the way we do would take that as an "oh typical low life all she wants to do is hurt people" And thats gonna make the sport look bad
---
Godless heathen...
Strikeforce is on a decline. Fighters in the organization have a hard time finding sponsors, etc.

I'm sure there's pressure on Rousey to market the fight, build hype and try to convince people Strikeforce is relevent. Not just for herself but for everyone else that fights in SF.

Its pretty obvious Rousey doesn't hate Kaufman and has no reason to want to choke Kaufman until she dies or whatever..

Its just Rousey trying to market strikeforce and make it somewhat relevent to gain interest and make it easier for fighters to find sponsors, etc.

She's just trying to put strikeforce on the map & if some empty words and threats will do that, why not? That's all it is. Marketing.
I do agree that Strikeforce is on the decline but I'm not sure fighters have problems getting sponsors. A fighter will get sponsors based on their fighting skills and not on the promotion they fight for. She maybe marketing Strikforce but she is concentrating on fighting.
---
The Emoticon Guy
Quote:
Originally Posted by
GrappleRetarded
View Post
Tits? What tits?
4:27-4:48
P.s not calling anyone an idiot, just found this video funny
Currently Active Users Viewing This Thread: 1

(0 members and 1 guests)
Posting Rules

You may post new threads

You may post replies

You may not post attachments

You may not edit your posts

---

HTML code is Off

---