Amateur
Join Date: Aug 2012
Posts: 132
Mark Hunt VS Junior Dos Santos. Could he pull another K1?
---
No one expected Hunt to win the K1 GP title, but he still won in his usual fashion.

Could history repeat itself?

If not would he beat Junior now? Since he has a great Chin great power and great striking skill? Or is he too old and past it?
Join Date: Oct 2009
Location: UK... Where the sun never shines.
Posts: 11,558
JDS would KILL mark hunt.
Banned
Join Date: Jun 2012
Location: Manchestoorrrrrrr
Posts: 1,469
I have not seen JDS in a war yet. He has been tagged and responded well but Hunt will definetly give JDS a war and I think the fight could be decided on whether JDS loses confidence or wilts against a guy who can match him striking. Both these guys have elite striking and it could come to a minor weakness on who wins.
---
Franklin,Gouveia,Maia,Kharitonov,Hunt,Liddell,Pari syan,Hardy,Shlemenko,Machida,Gomi,Bustamante,Evans ,Edgar,Hathaway,Bonnar,Murray,S.Carter,Ludwig,Pett is,K.Gill,Sobral,Mousasi,D.Cruz,Arona,Nogueiras,Co te,Ole Laursen,Kawajiri,Sakuraba & K1 Lebanner!
Amateur
Join Date: Aug 2012
Posts: 132


Hunt made short work of Kongo recently standing. What makes you so sure JDS would win?
While Hunt can take a punch or two and has a great skill-set, time has passed him by...
JDS is simply too fast, and with his heavy hands Hunt would go down eventually without that much of a fight.
And yes, JDS has HEAVY hands - he almost lifted Werdum of the ground with an uppercut for God's sake
---
Quote:
Do you think he would own him standing? Or take Hunt down?

Hunt made short work of Kongo recently standing. What makes you so sure JDS would win?
Why do people always bring that up? You know who else tagged and hurt kongo? Mr K1 himself Frank Mir.
Sent from my Desire HD using VerticalSports.Com App
---
Think. It Ain't Illegal Yet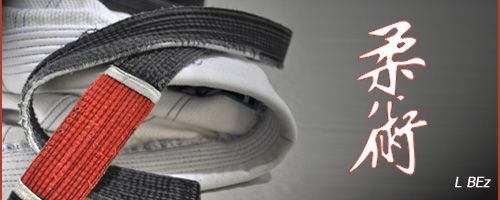 "Discipline Hurts Less Than Regret"
JDS should just take him down anyway, show off how well rounded he is and show his intelligence in not giving Hunt the only chance he has at winning.
---
Last edited by Joabbuac; 08-26-2012 at

06:56 PM

.
Currently Active Users Viewing This Thread: 1

(0 members and 1 guests)
Posting Rules

You may post new threads

You may post replies

You may not post attachments

You may not edit your posts

---

HTML code is Off

---