Amateur
Join Date: Aug 2012
Posts: 132
Does Daniel Cormier's broken hand mean he can no longer have reliable KO power?
---
Like he broke it on big foots head and it was a hell of a shot, BUT then in his next fight one of the first punches he landed caused the hand to break again, meaning he wasnt able to produce any significant striking power.

Well does this mean its gonna happen every fight?
I'm sure a larger forum would have better answers for such a complicated question.
---
"I fear no man, but Jim Harrison and Mike Stone are the two last men that I would wish to meet in an alley fight. Jim Harrison's fighting style is not flamboyant or spectacular, it's just simple and deadly!" - Bruce Lee sakurabushidokan.homestead.com
He said he knew it was going to break. He hand healed incorrectly and it is very easy to break again. But he didn't want to delay the fight any longer for his hand so he just fought with it.

Sent from my Desire HD using VerticalSports.Com App
---
Think. It Ain't Illegal Yet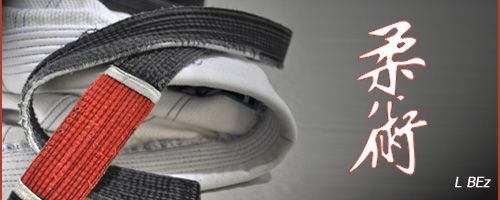 "Discipline Hurts Less Than Regret"
Amateur
Join Date: Aug 2012
Posts: 132
Quote:
I'm sure a larger forum would have better answers for such a complicated question.
Im signing in to the underground just as soon as they validate my account.
This place isnt bad tho for this type of question.
Better luck next time bro
Ask fedor.
---
Bendo | Aldo | Cerrone | Vitor | Fedor | Cormier
Need to book a pro or amateur mma fight in the midsouth area? PM ME!!
Sig by Limba
I would say no. The problem you see in a lot of mma fighters with their hands breaking is that they haven't been striking their whole lives. The bones in their hands haven't micro-fractured and rebuilt themselves hundreds maybe thousands of time from sparring or working a heavy bag without gloves.

Thing is damn near every striker in the world would be like this if they started fighting shortly after starting training. If you look at an x-ray of any boxer's hands it will show multiple fractures and a cornucopia of healed micro-fractures. It's why boxers work a heavy bag without gloves. It's why muay thai fighters will kick poles or trees.

What you are witnessing is him getting the bad version of body hardening in his hands. It won't effect his ko power but if he doesn't start the other training he will continue to suffer this particular injury.
---
That is not dead which can eternal lie and withs strange aeons even death may die.
Bantamweight
Join Date: Jun 2008
Location: katy tx
Posts: 774
I think he kinda ****ed himself over, all of that wrestling strength might of given him a lot of punching power, but he didn't sart striking until he decided to make the switch. My opinion could be completely stupid but thats what I think...

>.>
---
Godless heathen...
Currently Active Users Viewing This Thread: 1

(0 members and 1 guests)
Posting Rules

You may post new threads

You may post replies

You may not post attachments

You may not edit your posts

---

HTML code is Off

---