MMA Fanatic
Join Date: Sep 2012
Posts: 2
Small woman - should I continue to train?
---
Hello,

I am hoping someone with more experience can help me out. I've been going to a school that offers muay thai, kickboxing, krav maga etc, and I really love it. However, I am getting injured a lot - not like, somewhat sore, or even really sore, but seriously hurt (not being able to move my neck for a week, not being able to lift my arm for a few days, etc) The injuries are starting to become recurrent - I took a month off, felt better and went back, only to get re-injured. I believe the problem is I'm a lot smaller than everyone else there. I'm a little under 5'5, a little under 100 lbs. I know that is light, and I'm super small framed. But, I'm not what I would consider a weakling. In the cardio classes I can keep up, I can do full pushups, etc etc. I should also mention I've been lifting weights for several months to build up strength as well.
When I work with men, I typically get hit pretty hard, but never so hard that I've gotten injured. I know they are probably going easy on me, but, I am in the beginning classes. The problem arises when I work with other women. I swear, they hit me as hard as they can, the entire time. I have stopped taking krav (unless there is someone else small I can partner with, which is rare) because I understand people want to hit hard and I don't want to be a crappy partner. But I want to keep taking the kickboxing technique classes because I want to keep learning and get better. I feel like in a technique class, I shouldn't not be able to drive home because my shoulder was wrenched back holding focus mitts for some woman who has been there a lot longer than me and has several inches and probably 20 lbs of muscle on me. I'm not sure if I should stop going, or if it is ok to tell people to ease up. I feel really guilty telling them to ease up because I know they want a good workout, a good experience, and a good training partner. And they are stuck with me. I feel like the nerdy kid who everybody sighs and rolls their eyes at at the lunch table, sitting down with a stinky tuna sandwich. Should I train at home alone until I'm stronger? Find another school? Tell people to chill out? What is the etiquette/expectation for training?
i would tell people chill out and if they dont respond well find another gym.

hopefully some people who have trained more than me will weigh in as well.

Sent from my SGH-I727R using VerticalSports.Com App
---
mad props: Toxic
Join Date: Oct 2009
Location: UK... Where the sun never shines.
Posts: 11,557
From my experience there are 2 ways of dealing with people going too hard in training.

1 - go as hard as them, which inevitably turns into a brawl and nobody learns anything.

Or

2 - ask them to turn the power down a few notches. If they refuse, then walk away. People like that are no use sparring with when you are just starting out.

Raise your concerns with your coach. If he doesn't address them then find a new gym.
Hmmmm, okay so if it is in sparring say "ease it down" and if they don't they are a dick and you should say "you're a dick" then walk away.
But as for holding the pads, that's a tough one cause I know if I'm wanting to train and my partner told me not to hit the pads so hard I would be pretty annoyed. Which I know isn't your fault cause of your naturally small frame but I am there to train.
I would definitely say you need to work out, I don't mean get massive but definitely get some armor on so you stop getting hurt. You seem pretty keen and dedicated which is awesome so it shouldn't be a problem if you can keep motivated, talk to your coaches for sure and see if they can get you on a strength course and sort you out a proper eating plan to get strong.
Best of luck, let us know how you get on.
---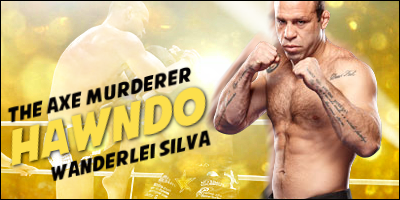 Thanks to Leakler for the sig
Definitely keep training.

Do some wrist and forearm exercises and when holding focus mitts kinda give your partners punch a little slap (almost like a parry) without moving your arms too much.

In my experience, girls spar way too hard. Like they have something to prove.. I've had many experiences where i'll be sparring with a girl and not even throwing low kicks because they would drop her, then she decides that she will throw a full speed head kick out of nowhere.
---


Join Date: Apr 2010
Location: Gods country
Posts: 4,524
Is there a kitchen close to where you train? If you weigh less than 100lbs you should hone your skills there and look to marry a wealthy man in the future. The gym is no place for a 95lb waitress
I'd say cut back overall but continue to train.
---
The Emoticon Guy

Join Date: May 2008
Posts: 11,386
small frame or not, you should be fine once you find the right balance of intensity to train at. I'm under 100lbs and 5 inches shorter than you and I did just fine
Before I trained I scoped out the best gym and realized the median weight was 185 - 200+ onwards. I was like what in the world...I feel like I'm in muscle gym in Venice Beach. So I actually took exactly one year to bulk up. When I signed up I'm glad I trained because I was able to keep up utilizing my strength training and agility. There's no way you can outmuscle them, but you can scramble like no other. This is more for BJJ though as it's an art created for smaller people and utilizes technique although it can be negated with a bigger grappler with same skill sets.

Anyways 100lbs is a very light frame. Another three to five pounds of muscle and you can feel the difference. At the end of the day people come in all shapes and sizes. Physique is a very big part of it, but not everything.

I can sense your frustration because the bigger you are the more you'll likely pick on smaller foes or at least it may seem that way. I displaced my frustration even though I handled my own. In fact I never got submitted by them and was able to submit them although it took EVERY OUNCE of my energy. In muay thai class I kicked the crap out of a smaller dude, but I think he enjoyed it so it worked out. I unleashed my anger and he got a good lesson.

*Note* Nobody was injured or hurt in this session. Only a few bruises and minor contusions.

Have a jolly of a day!

PS: 5' and 95 lbs. Wow you really are fun size!
---
Marcus Aurelius: Tell me again, Maximus, why are we here?
Maximus: For the glory of the
Empire, sire.
Baked, not fried... the healthy choice.
Also remember there are pro fighters that light.
---
The Emoticon Guy
Currently Active Users Viewing This Thread: 1

(0 members and 1 guests)
Posting Rules

You may post new threads

You may post replies

You may not post attachments

You may not edit your posts

---

HTML code is Off

---