Yeah, it's disappointing when you have $ invested, but I just do that to make the fights a bit more exciting. I was dead wrong. I didn't even think the main event would make it to round 3. I bet the majority of my loss on the under 4.5 rounds, not on nate. I had a $25 nate/mousasi parlay, but the rest was on the under 4.5 rounds. Funny, cause Saff has never been finished I don't think. Haha. All I could think about was Nate's sick KO of Woodley and MMA math did the rest to me. The fact that Herman and Saffiedine had similar odds is laughable in hindsight.
Oh well, there's football to bet on tomorrow


Join Date: Jan 2013
Location: Canada's East Coast
Posts: 1,487
Quote:
Oh well, there's football to bet on tomorrow
Haha yeah, I'm counting on tomorrow's game to recoup me some credits and my real money.
---
The poster formerly known as Cowgirl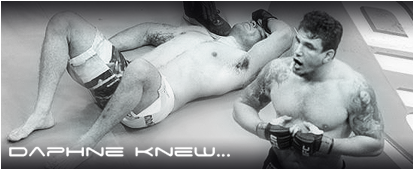 Thanks to Killz for the great sig!

Quote:
He didn't even try to check or catch kicks til the 5th round. Marquardt has the fight IQ of a regional circuit fighter.


Marquardt has cost me $2000 on a multi bet. I only spent $5 on it though, but if he'd won i'd be very happy.

The last fighter to do that to me was Tito against Forrest, I still don't like him again...
What were your picks. That would have been a nice lil pay day.
I think three picks is max...four is really tough. I thought it would be a clean sweep. That's what happens when you don't research enough on the fighters I guess. We all got fooled.
In conclusion.
Cormier is definitely Black Fedor. Can not wait to see him against the LHW title holder.
Barnett needs to shake up the UFC HW division.
Gegard is highly under rated. He's a calm assassin. Him vs Shogun will be a damn good fight.
Last, Nate will not be able to walk for a week.
So long Strikeforce!
---
Marcus Aurelius: Tell me again, Maximus, why are we here?
Maximus: For the glory of the
Empire, sire.
Baked, not fried... the healthy choice.
I really hope Barnett makes it into the UFC, he's 9-1 in his last ten fights and a great submission fighter, something that is rare in the division. Also the HW division is one of the thinnest in the UFC and needs all the bolstering it can get.

I just hope Dana can let bygones be bygones and do what's best for business.
---
Well it's not like it's just a personal issue with Barnett...

Dana really hasn't let personal problems affect his business decisions that much to his credit...look at Tito, Duffee, Henderson, etc.


The issue with Barnett is that he's just not reliable. He's failed THREE drug tests....three.

It's hard to look past something like that.
---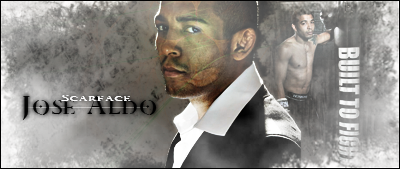 Damn you Nate. Way to ruin my Gegard-sub, Jacare-sub, Barnett-sub, Cormier tko, Marquardt-win parlay.
---
"Yeah, well, you know, that's just, like, your opinion, man."
Bloody hell Nate...such a bad performance. Oh well. Feel for you guys that bet real money :/ Must suck.

Cormier looked alright. Did what he had to do and everyone expected. Nothing amazing though.
---

"There are three things all wise men fear: the sea in storm, a night with no moon, and the anger of a gentle man."
Good card... All the guys I was rooting for won... except Nate. Then again, I like Saffiedine so I wasn't that bummed about that fight.
---

Fedor, Mir, Lytle, Serra, Hendo, Chuck, Minowaman, Maynard, Forrest, Hunt
Pickett, Cerrone, Matt Brown, Bisping, Weidman, Barnett, Lawler


Banned
Join Date: Aug 2010
Location: Idaho
Posts: 2,848
I think Couture/Noons was the first fight that I've ever seen where you could give a 30-27 to either fighter. What a mind****.
Souza looked really solid. Herman's a tough guy and he didn't even look competitive.
I also can't wait to see Mousasi in the UFC. He'll add some life to that division.
I like Barnett but I do think he's a flight risk for the UFC. Maybe give him a one strike you're out deal.
Cormier looked like a killer, as usual, can't wait to see him in the UFC.
Marquardt looked awful, old even. I don't like Marquardt at all so I don't really want to see him back in the UFC but I expected him to have very few problems with Saffiedine. Credit to The Belgian Beast hough, he looked really good and obviously trained hard. Made Nate's leg look like the surface of the moon.
Currently Active Users Viewing This Thread: 1

(0 members and 1 guests)
Posting Rules

You may post new threads

You may post replies

You may not post attachments

You may not edit your posts

---

HTML code is Off

---