SugaRUSH!
Join Date: Jun 2006
Location: Surrey, Canada
Posts: 3,807
The idea for the greatest MMA game ever....
---
I have been contemplating this idea for a while...so here it goes...
Backstory:
For undisclosed reasons, UFC, Pride, Bodog, IFL, K-1 HEROES, SHOOTO and Strikeforce have all gone out of business. Every pro MMA fighter in the world is a free agent, and they are eager for work. You(the player of the game) are a growing entrepenuer who has always had an eye for MMA. Now it is your shot at developing a promotion, and the top MMA fighters are in the palm of your hands. You have managed to get together 2.5 Million dollars for this venture. You will start your show in a specific region, and through the development of T.V Deals, merchandising and business dealings( I smell coruption), your goal is to make your competition go bankrupt, steal their fighters and have a monopoly over the MMA world!
Game:
I will go into more depth if this were to actually work out, but the way it will work is there will be
12
regions where you can start your promotion.
( Northwest, Midwestern, Southwestern, Southeastern, Central, Atlantic, Pacific, Las Vegas, Canada, Japan, Brazil and England. You can also suggest regions where you would want to start your promotion)
Each region will have
4
promotions, making for
24
players/teams. What I mean by teams, is that if this game recieves a lot of support and it gets overpacked, users that have been left out can try and team together with someone who already has a promotion. There is much more to the game, but I don't want to post it all for fear of someone jacking my idea. I will post it if this gets the thumbs up from you guys.
A players job:
The job of the player is as follows:
- Sign your roster
- Promote your show(budget money towards advertising, etc. etc.)
- Make matchups and set up a card
- The purposed card will then be sent to game staff(me and some volunteers), and we will decide the outcomes of the fights.
- You have the option of writing out the matches in full, or just giving tidbit results.
- Maintain good relations with your fighters
- Hire staff
- Pay staff and figthers
- Do "business" dealings with other promotions.
- and much much more, that I once again will not post.
Now in order for this game to work, I need
5-8 volunteers
. I promise anyone who steps up to the plate will get their perks later on. Also in order to sign up for the game you need a minimum
250 Posts
This is just to rid off idiots that will just sign up and not follow through. This will be an awesome game if we get some co-operation, and hope to get a good response. Please post in this thread if you are willing to volunteer, or if you are interested in playing. NOTE: THIS IS NOT A SIGN UP THREAD!
Thanks!
---
Support Mixed Martial Arts, not Ultimate Fighting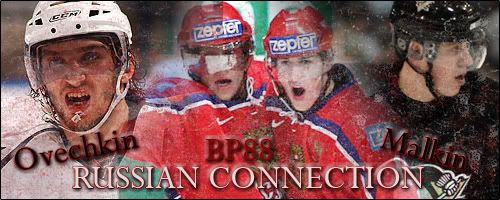 Currently Active Users Viewing This Thread: 1

(0 members and 1 guests)
Posting Rules

You may post new threads

You may post replies

You may not post attachments

You may not edit your posts

---

HTML code is Off

---