Thanks for signing up, everybody.
Strikeforce Pick 'em: Marquardt vs Saffiedine Matchups
Ladies and Gentleman,
it's Showtime, here we go

with the main event of the evening. 5 rounds of fighting, for the Strikeforce Pick 'em League championship of the world! Introducing first the challenger... in the red corner... fighting out of Brooklyn, New York... he is known to be SikWithIt... Bknmax! His opponent across the cage, fighting out of the blue corner... hails from England... he is also known as 'England Elite'... he is... the Reigning and Defending champion of the Strikeforce Pick 'em League... hixxy!
Pick 'em rules are on the front page, good luck to you guys, sorry you both have to retire after this one...
Main Event
hixxy
(11-3) vs
Bknmax
(9-5)
Here are the non-title, main card 3 round matchups, some room is still left on the undercard for more signups if you show up by Saturday. But these ten fighters are going to battle one last time:

Main Card
dudeabides
(8-5) vs
pipe
(7-5-1)
Couchwarrior
(6-7) vs
Big_Charm
(5-6)
kantowrestler
(4-6-1) vs
UFC_OWNS
(3-5)
Andrus
(1-0) vs
HitOrGetHit
(0-3)
OUSOONERSOU
(0-0) vs
OHKO
(0-0)
Under Card
El Bresko
(0-0) vs
TheLyotoLegion
(0-0)
boatoar
(0-0) vs
Cowgirl
(0-0)
AlphaDawg
(2-3) vs
Detective Piddy
(0-0)
Remember, picks must be sent by Saturday January 12th at 7:00 PM Eastern or by the time the prelim fights start.
---
Looking forward to the one against pipe too, but former champs are tough.
---
Last time out, let's get it on UFC Owns!
---
The Emoticon Guy
You're not terribly important to me

Join Date: Jul 2010
Location: Sell me this pen
Posts: 15,507
well I wanted an undeserved title shot but regardless game face on
---
Jim Norton
Nick Dipaolo
Dave Attell
Dave Chappelle
Bill Burr
Joey Diaz
Colin Quinn
Bob Kelly
Rich Vos
Patrice O'Neal
Louis CK
Bknmax is going to be a worthy f'ing adversary, best record outside of the champ obviously and more appearances than anybody else.
---
Hey bro I don't mind if there's no room, but if anybody else comes along i'd love to join in, the final SF card, why not right?
---

---
2013 VIP FFL Champion
THE DRAGON RIDES AGAIN - 12/20/14
Machida - Alves - Cruz - JDS - Weidman - Condit - Pettis - Edgar - Cowboy - Dodson - Okami
Quote:
Originally Posted by
TheLyotoLegion
View Post
The outcome of our battle is nugatory, the fans are the real winners here.
---



Join Date: Jan 2013
Location: Canada's East Coast
Posts: 1,487
If there's any space left, I'd like to get in on this, if not though I understand
---
The poster formerly known as Cowgirl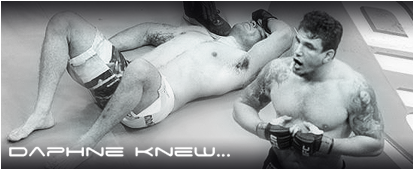 Thanks to Killz for the great sig!

Currently Active Users Viewing This Thread: 1

(0 members and 1 guests)
Posting Rules

You may post new threads

You may post replies

You may not post attachments

You may not edit your posts

---

HTML code is Off

---