does that mean diego is actually gonna be 18-1 since he tested positive for weed?
SugaRUSH!
Join Date: Jun 2006
Location: Surrey, Canada
Posts: 3,807
Wow thats bad, his biggest achievement, thrown away just like that. BTW, there is a thread on this in the Pride section...
---
Support Mixed Martial Arts, not Ultimate Fighting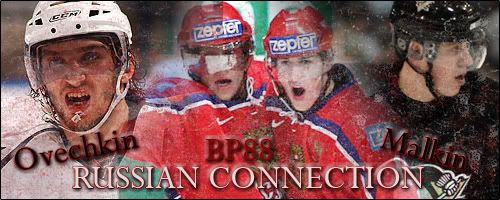 Can't believe all because of the herb. That's frickin' retarded. Not like it's speedballs. I don't even like Diaz but I have to admit he's gettin' screwed.
Quote:
Originally Posted by Fedor>all
Well, it's true.. there was no contest, Gomi got owned.
haha excellent.
That is some total BS, although I wasnt happy that Diaz won (made me loose a chunk of points) but he won the fight without any drug ENHANCING performers.
i've earned my stripes

Join Date: Jul 2006
Posts: 5,989
I just want audio of Nick's reaction, once he heard the news. I'm sure it was nothing short of epic.
---
i'm a monster
i'm a maven
i know this world is changin'
never gave in
never gave up
i'm the only thing i'm afraid of
That's completely ridiculous, talk about protecting a fighter.

So angry because its going to be a no contest on Diaz's record when it was possibly his biggest win, i bet Gomis smiling because it wont count as a loss...

Diaz is still the SUPERIOR fighter and weed had nothing to do with it..
---
Psalm 30:5 "For his anger endureth but a moment; in his favour is life: weeping may endure for a night, but joy cometh in the morning."

Top 3 Favorite Fighters
1. Chuck "The Iceman" Liddell
2. Glover Teixeira
3. Demian Maia
Quote:
Originally Posted by jasvll
Sanchez tested positive in California, so we'll see how that commission rules.

For all those that are angry about the ruling, remember, the drug policies were in place well before Diaz lit up. I don't see how we can blame the commission for enforcing the rules. I can see complaining about the rules as they are and wanting change, but the blame for the NC ruling falls completely on Diaz.
Thank you, someone who actually views this rationally. Regardless of whther or not you guys consider this rule fair, it is a set rule that has existed and was known to fighters, quite frankly Diaz should have known better. While I think hes a great fighter, Im glad that this was ruled a no contest. honestly hes lucky that they'll ever let him fight in nevada again. If I tested positive for pot at work I would be fired, honestly diaz got off easy.
---
Favorite Fighters
Anderson Silva (MW)
Randy Couture (HW)
Quinton "Rampage" Jackson (LHW)
Roger Huerta (LW)
Karo Parisyan (WW)
6 months ok
but taking his win away is dumb

and whats dumber, smoking pot 3 months before ur fight
---
Gomi dodged a bullet on this one. What a crock of shit.
---
That is total bull shit but we all know the clear winner was Diaz regaurdless of the drug test. Maybe a rematch will settle it
Currently Active Users Viewing This Thread: 1

(0 members and 1 guests)
Posting Rules

You may post new threads

You may post replies

You may not post attachments

You may not edit your posts

---

HTML code is Off

---