Quote:
There is always gonna be that doubt floating over her head when it comes to Commissions licensing her for fights, even if it turns out she can continue fighting, whether licensing in the future is successful or not, all victories will be questioned and scrutinized.

Whether this blows over or not, she'll never have a legitimate career in the eyes of many.

This is a legal and moral grey area to say the least.
Yeah I doubt the UFC would want any part of this right now. I don't think Invicta would either. But I'm sure this won't be the last case like this.
Quote:
Im pretty sure 'growing balls' is the exact opposite of what she wants to do.
Bwhahahahahaha would rep if possible.
Sent from
Verticalsports.com Free App
---
Think. It Ain't Illegal Yet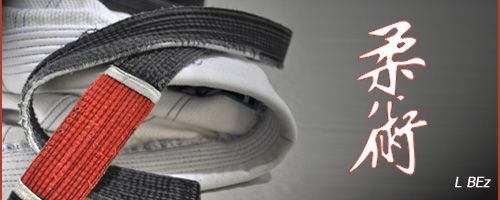 "Discipline Hurts Less Than Regret"
Check out this bizarre case right here.
http://abcnews.go.com/Health/Medical...5465752&page=1
Quote:
Atwood is not a freak -- nor is she half-man, half-woman. But her DNA says she's a man. That's because she has male chromosomes, an X and a Y, instead of two Xs, like most females. It's a disorder of sexual development in the womb called Androgen Insensitivity Syndrome, or AIS. It can be passed down through the mother or occur as a spontaneous mutation.

"There are probably about seven-and-a-half thousand people, women, in the U.S. with the condition," said Dr. Charmian Quigley, a pediatric endocrinologist.

Despite the male chromosomes, Quigley said, women with AIS are just that -- women.

"They have a vagina, like anybody else's," she said, "but it's basically just a pouch, it's not connected to a uterus. There is no uterus. But what they have internally is testes that you would typically find in a male."

It turns out the doctors had lied to Atwood about having twisted ovaries. She really had internal testicles.
In the last Olympics (1996 I think) that used a genetic screening, eight women failed. Seven of the eight had AIS, and the last had 5-ARD. All of them were allowed to compete.
Interestingly enough, everyone who has ever failed an Olympic sexual verification test was intersex, never a man just pretending to be a woman, which is what the tests were meant to catch.
---
Some people think that they can convey either a philosophy on life or a complex political statement using a signature on the internet. I'm not one of them.

Join Date: Oct 2009
Location: UK... Where the sun never shines.
Posts: 11,558
It's a real grey area. I hope for her sake, and others like her they get this sorted out with the least amount of embarrassment possible.
Quote:
It's a real grey area. I hope for her sake, and others like her they get this sorted out with the least amount of embarrassment possible.
It's an awkward situation, but because it's a grey area she should be out, IMO.
I think to allow her to compete against normal women is a mistake similar to the one that allowed Oscar Pistorius paraolympic athlete (and now killer of his beautiful girlfriend - sad) to compete in the Olympics against normal men. Blades performance benefits discussions apart, Oscar would never have his performance affected by a sore toe, twisted ankle, blisters or cramps. Unfair from the start.
She is not a woman because the ID says that. She is an emasculated man. Period. Aside that, we don't know for sure how this affect its performance to allow her to compete in any official sport against women. And the legitimacy of her wins will always be contested.
Sorry you love Jet Fighters and you'd love to join the Air Force, but it requires 20/20 vision. Many can't and many dreams are shot down because of that. Facts of life. I would say NO.
I say no, I'm all for gay rights and I applaud the UFC for having an openly gay fighter main event a PPV. But MMA and any sport that puts the private medical needs of fighters secondary to the integrity of the sport can not and should not allow for transgendered fighters. I would rather see inter-gender fights over allowing for a medical exception this severe. I don't see how in one breath you can demand from fighters natural testosterone levels and refuse medical marijuana claims and then turn around and let someone who has dramatically changed their biochemistry to compete against other fighters. Finally their are several different types and degrees of transgenderism in the world, their are a million Hijra's in the world
http://en.wikipedia.org/wiki/Hijra_%28South_Asia%29
if one of them wanted to fight do they qualify as male or female?

Join Date: Mar 2010
Location: NC.
Posts: 9,815
NO NO NO. This is not right. I'm an open minded person. I think almost everyone should follow their heart. If your heart says you should be a woman then be a woman. If your heart's desire is to be a fighter, be a fighter.
If your heart says you should become a woman so that you can fight women...... tell your heart to STFU and get some help.
I forgot to quote him but vilify has it exactly right.
---
You're not terribly important to me

Join Date: Jul 2010
Location: Sell me this pen
Posts: 15,507
it dont matter mma has already become a PR freakshow where everyone has to have a chance and be nice its not about who and what is the best any more its about not hurting feelings
---
Jim Norton
Nick Dipaolo
Dave Attell
Dave Chappelle
Bill Burr
Joey Diaz
Colin Quinn
Bob Kelly
Rich Vos
Patrice O'Neal
Louis CK
The association of boxing commissions medical committee has a policy for this already in place.

For male to female transition after puberty:

Sexual reassignment surgery, at least two years of hormone therapy, and a letter from the doctor. All to be reviewed by the commission and the medical board of the ABC.


It's just their policy recommendation, not binding on the commission members. But it is pretty normal for sports. It's practically identical to the policy in the Olympics.
---
Some people think that they can convey either a philosophy on life or a complex political statement using a signature on the internet. I'm not one of them.

Currently Active Users Viewing This Thread: 1

(0 members and 1 guests)
Posting Rules

You may post new threads

You may post replies

You may not post attachments

You may not edit your posts

---

HTML code is Off

---