Nick Newell stripped of his title
---
Quote:
MMA Junkie reports that the card has mostly been set for XFC 24, but the lightweight title fight (the planned main event) between champion Nick Newell (9-0) and challenger Scott Holtzman (4-0) has been pulled. Newell is refusing to sign to fight Holtzman and was stripped of his title. A new main event between Holtzman and an unknown opponent for the vacant title will be announced.

XFC President John Prisco said: "For Nick to deny Scott Holtzman, or any of those that earn their shot, the same opportunity that he was given is disrespectful in my eyes," XFC President John Prisco stated. "It's always been our motto if you want to be the best, you have to beat the best. How can that happen if your champion will not defend his title? That's not a true champion."

MMA Junkie confirmed the title was stripped in a separate story. Prisco announced the news today. It is now looking like Newell will no longer be a part of the promotion.

Prisco added: "When negotiating with (Newell's) management regarding this fight, they were telling me about being offered a lot of money to fight for another promotion. We responded that if it's about money, bring us the best offer and we'll agree to match that offer. They did, we matched it, and we were again refused by Nick saying he only wants to fight ex-UFC fighters. So I had to make one of the hardest phone calls that I've ever had to make as a promoter. I had to call Scott Holtzman and tell him that the current champion is unwilling to fight him for his earned title shot."

Newell is a congenital amputee. He is missing his left hand and most of his left forearm. However, eight of his nine wins have been by first-round stoppage and he's undefeated. In December at XFC 21, he beat Eric Reynolds in 82 seconds with a rear-naked choke. Six of his wins have been by submission and he is 4-0 in XFC. Newell signed with them after an open tryout.

Prisco said: "When Nick came to us at the XFC tryouts, his biggest complaint was that no one would take a fight against him. Everyone was telling him, 'It's a no-win situation taking the fight. If you beat him, you beat a guy with half an arm, and if you lose, you just lost to a guy with half an arm.' He knew by signing with our promotion that he was going to be guaranteed fights, as our fighters fight the person I put in front of them. Nick built his name on fighters who were willing to step up and fight him. And now, the opportunity he received, he is not willing to extend to Scott, even though they both carry the same XFC record. To me, that's hypocritical and I have zero respect and no room for any individual that acts like that in my organization."

He then said that he thinks Holtzman was going to defeat Newell. He added: "I think Nick knows what I believe: He was going to lose. Nick knows he can't defend himself when someone like Scott puts him on his back. I believe Scott is one of the most talented 155ers on the planet. He's training on the West Coast right now with Benson Henderson for that very reason. In my eyes, I saw the fight going first-round stoppage – Holtzman by ground-and-pound."

In February, Holtzman won by unanimous decision over Jason Hicks (5-1) at XFC 22 in a lightweight title eliminator. It was the first time in his career a fight went to a decision after he had three straight stoppage wins in the promotion. He has been fighting at pro for a little over a year.

The co-main event will feature middleweights Reggie Pena (10-5) and Ricky Rainey (5-1). XFC 24: Collision Course takes place on June 14 at the Sun Dome on the campus of the University of South Florida in Tampa. It airs live on AXS TV. Pena won two straight for XFC, his only fights in 2011 and 2012. This will be his first 2013 fight. He also only had one fight a year in 2010 and 2009. He is on a two-fight win streak after a KO loss to Johnny Buck at XFC 19. He has defeated Donald Wallace and Joseph Corneroli at XFC 21 and 22.

The main card also includes a welterweight fight between Dave Courchaine (15-5) and Luis Santos (55-8); Kevin Forant (5-0) vs. Eric Reynolds (16-6) at flyweight; a women's flyweight bout featuring Cortney Casey (0-0) vs. Kelly Warren (3-4); and Shah Bobonis (15-5) vs. Jason Hicks (5-1)
Hard to not agree with Newell, he wants to make the big shows he shouldn't be defending a title against a guy that went pro last year.
Really? I would have agreed with the president. If your not willing to defend your title then your not a true champion.
---
You forget that this isn't just some brutal sport where everyones out to kill each other. Its much more like a game of physical chess.-looney liam
You make it to the big show by being impressive and winning. Not bitching and threatening your boss....that's exactly how to avoid the big show. You have no room to be a diva.
Sent from
Verticalsports.com Free App
---
Think. It Ain't Illegal Yet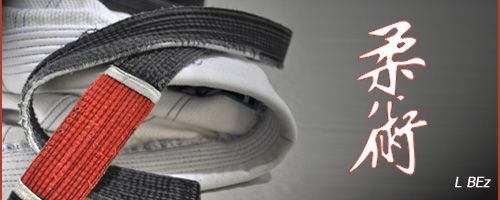 "Discipline Hurts Less Than Regret"
Quote:
"Notorious" Nick Newell
about an hour ago
EVERYBODY CALM DOWN! First of I AM NOT UNDER CONTRACT WITH THE XFC. XFC promoted a fight that didn't exist yet.

The headlines are misleading and imply that I was stripped of my title because I refused to fight when in fact I just chose not to renew my contract with the XFC. I am not scared to fight anybody. I have been through too much in my life to be scared of any man. All you have to do is look at one of my fights to see my heart & my fearless style. This has nothing to do with me being scared. It is more so just an attempt to bully me into a contract.

XFC trash talking me and trying to slander my name upsets me more then anything but they are promoters. XFC is promoting, thats what they do. They have to try and make their guys look as good as possible and I'm not one of their guys so it is at my expense.

Even though Scott is bad mouthing me as well, I have no ill will towards him. I consider myself to be a professional and as a professional I choose to stay away from negative talk towards other fighters, but I understand that he is an unfortunate victim of circumstance.

Definitely not scared just have my eyes on bigger pastures.

Love you all,
Nicholas G. Newell
His response.
---
Think. It Ain't Illegal Yet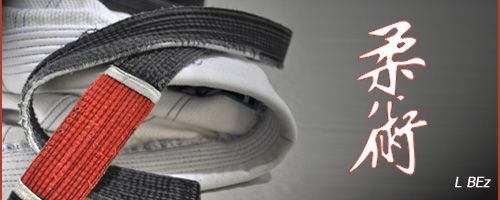 "Discipline Hurts Less Than Regret"
Quote:
Really? I would have agreed with the president. If your not willing to defend your title then your not a true champion.
I think after going 9-0 in a deep division you should be fighting guys with some names. Unless you want to be labeled the can crusher.
Quote:
I think after going 9-0 in a deep division you should be fighting guys with some names. Unless you want to be labeled the can crusher.
Then do what he says he doing and go find them. Don't refuse to fight.
Sent from
Verticalsports.com Free App
---
Think. It Ain't Illegal Yet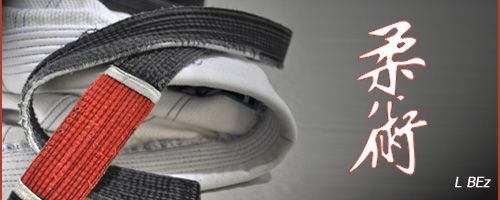 "Discipline Hurts Less Than Regret"
Well he's leaving the company to do that. I just think if you are going to run a promotion and your number one guy is asking for names you should acquiesce to him. It seems perfectly reasonable to me for the champion to want to fight a higher caliber of fighter.
Nah Life B Ez is completely right. That's not how the regional circuit works....you fight decent guys look really good and stay humble and hope for a call. Not sure where this guy thinks hes going strongarming(no pun intended) his employers like this. And he has one ****ing arm he's not being any half-way competent fighter.
Second thing is, the XFC losing their lightweight champion is a big deal.
I hope this startling revelation doesn't leave them.....shorthanded.
---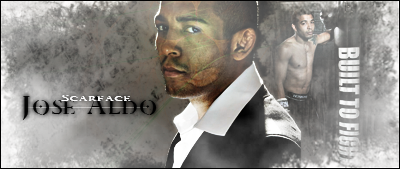 This is a tough situation. I see where Nick is going with this. No matter how many fights you win, there will always be detracters doubting your legitimacy because how who you fought (Or in this case, haven't fought). This guy has a huge chip on his shoulder and wants to prove that he belongs in the league with the top fighters in the world. I really hope a top organization signs this guy. I'd hate to see someone denied an opportunity because of something out of their control.

As for what Prisco is saying, I can agree with him too. A true mark of a Champion is to fight the guy who has earned a chance to fight you. If Newell is denying someone who has worked hard to earn their title shot simply because he wants a bigger name, I'd say that's a bit petty on his part.

It's basically he said/she said at this point.
Currently Active Users Viewing This Thread: 1

(0 members and 1 guests)
Posting Rules

You may post new threads

You may post replies

You may not post attachments

You may not edit your posts

---

HTML code is Off

---