Quote:
James Toney recently lost to an MMA fighter in a boxing match. Can't remember the dudes name. That being said, I doubt this fight will go through, Rampage has to know he will die.
But that was an "
MMA fighter
" with a
17-0 boxing record
(15-0 at the time)
I feel like this is going to be a complete "work". Jones will be completely capable of kicking the shit out of Rampage, but he will most likely keep it going and pretend that Page actually has something for him. Thats my guess.
Heavyweight
Join Date: Apr 2007
Posts: 3,709
I don't think I could watch that. It will be either an embarrassing round 1 ko or a few drawn out rounds of Rampage swinging wildly and Jones dodging them like Rampage is an amateur, which he is. One of the best boxers of all time vs. an amateur just seems cheap, will be the exact same as Toney vs. Couture.

Join Date: May 2008
Posts: 11,322
This is dumb, if I was Rampage I'd be trying to ressurect a recently disappointing, and nosediving MMA career. Not taking on novelty fights.
---
Amateur
Join Date: Oct 2008
Posts: 130
Quote:
This could be a ploy for contract disputes like the Alvarez one. Jones would bring in the ppv buys allowing Bellator to claim a proven track record on PPV that they could not get on there own
Sent from
Verticalsports.com App
Interesting. I don't know enough about the US court system to say this would work or not, but it is an interesting way to get a spike in ppv numbers. I would like to think that as the Alvarez situation began to play out before this ppv has taken place it would not play. As well a big spike in one ppv could (and should) be written off through standard deviation. I don't know if Couture is still under a fight contract with UFC but if not I see Bellator trotting him out in a similar manner to move the ppv numbers up which would bolster their contract whether for the Alveraz situation or future contract disputes.
To bad for Alveraz, maybe he needs to get in a gas station fight (Falcao) or come up with some assault charges (Daly) to get cut from bellator.
Wouldn't even surprise me if Jones got knocked out..and by Rampage of all people.

I have a hard time seeing this getting sanctioned.
---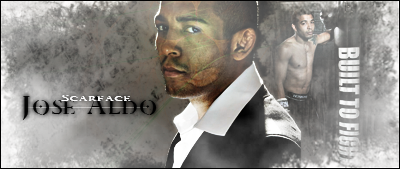 Bantamweight
Join Date: Mar 2009
Location: Ottawa
Posts: 937
Honestly, who would pay to see this?

I suppose there would be some boxing fans who would like to see it so they could say, 'SEe MMA sucks, lulz!' when Jackson got mauled, but I don't think any serious MMA or Boxing fan would have any interest in such a pointless fight.
Currently Active Users Viewing This Thread: 1

(0 members and 1 guests)
Posting Rules

You may post new threads

You may post replies

You may not post attachments

You may not edit your posts

---

HTML code is Off

---