Florida stops MMA bout between fighters with Down's syndrome and cerebral palsy
---
http://www.bloodyelbow.com/2013/8/6/...cerebral-palsy
Quote:
Florida stops MMA bout between fighters with Down's syndrome and cerebral palsy

By Nate Wilcox @KidNate on Aug 6 2013, 12:30p
Aspiring MMA fighters Garrett Holeve, who has Down's syndrome, and David Steffin, who's got cerebral palsy, were set to fight Friday on an Indian Casino but the state of Florida stepped in and stopped the bout.
We've posted before
about Garrett Holeve, the 23-year-old with Down's syndrome who wants to become a professional mixed martial artist. He was set to fight 28-year-old David Steffin, who has cerebral palsy this past weekend but it looks like his career has had another set back.
Florida's
WINK News
reports:
Quote:

It was a fight that was supposed to be a first of its kind. One both Garrett Holeve, 23, and David Steffin, 28, had been dreaming of, but five minutes before the first punch, the state presented the promoter with a cease and desist letter.
"He cried. It genuinely upset him," says Mitch Holeve, Garrett's father. "He's worked eight weeks in a training camp, training four and a half hours a day for eight weeks getting mentally and physically prepared to do this."
Garrett has downs syndrome and his opponent David has cerebral palsy. The fight was supposed to happen because the match was being held on tribal land, but a letter from the DBPR says the scheduled bout between the two amateur fighters is unsanctioned and against Florida Law.
"He's upset because he knows he's being told he can't fight because he has down syndrome and that hurts his feelings and that angers him" says Holeve.
What do you think? Should Holeve and Steffin have been allowed to fight?
I saw that ESPN Special on Garrett Holeve, it was very well done, a moving and inspirational story.
I'm probably in the minority, but I don't think that was a dream that necessarily needed crushing. I recommend watching it before declaring Garrett has no right to compete. It might change your mind.
Garrett's Fight - ESPN Video
I am not familiar with the other individual though and cannot comment on him.
I hope the fight was justified in being pulled even though the cease and desist letter comes form the state about sanctions for a fight on a Indian Reservation (Sovereign Nation).
I think if they are capable, and have demonstrated their seriousness through respect for the rules and sport, hard work and preparation that they should be allowed to compete like any other.
---
I like MMA less because of this forum
Tough one. Really is.
---
Marcus Aurelius: Tell me again, Maximus, why are we here?
Maximus: For the glory of the
Empire, sire.
Baked, not fried... the healthy choice.
Lots of liability involved in an event like this. Both fighters have a disability, but deciphering if each fighter is coming into the match with an even set of skills and ability to defend oneself is purely speculative. Add on top of that a past history of people pitting the unfortunate in fights against eachother, seeing an event like this makes me feel like I'd be watching some youtube homeless fight all over again. I'd love to see these guys get their wish, but I would feel some guilt watching if someone got truly hurt.
---
Heavyweight
Join Date: Apr 2007
Posts: 3,709
probably a good decision purely because these 2 getting brain damage could cause them serious health problems. A dude with cerebral palsy getting knocked out is just not good.
---
Think. It Ain't Illegal Yet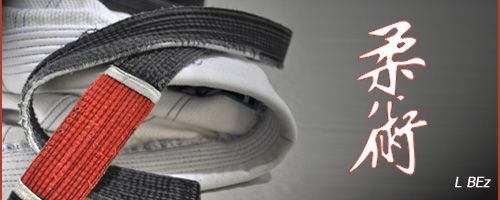 "Discipline Hurts Less Than Regret"
While both of these men's stories are inspiring I think the Florida State Commission had a right to step in and stop it.
---
The Emoticon Guy
Currently Active Users Viewing This Thread: 1

(0 members and 1 guests)
Posting Rules

You may post new threads

You may post replies

You may not post attachments

You may not edit your posts

---

HTML code is Off

---