Join Date: Oct 2009
Location: UK... Where the sun never shines.
Posts: 11,557
Brazilian Fighter Quits Match by Jumping Out of Cage, Leaving Arena
---
Quote:


OK, watch the above video and please tell us if you can figure out what in the Sam Hell just happened. Evilasio Silva and Claudinei Angelo met at JF Fight Evolution in Juiz de Fora, Brazil, on Saturday and things were going as MMA fights normally do — both men fighting inside an enclosed space — until, for some reason, Angelo decided he had had enough.

"When Angelo clearly spat his mouthpiece to recover from the punches, the referee refused to stop the fight," wrote MMA Fighting's Guilherme Cruz, who first brought this strange fight to our attention. "Angelo went on and asked for a 'time out.' Silva and [the referee] didn't understand what he was asking for, but Angelo decided to quit. The door was locked, so his only way out was jumping off the fence and leaving the arena."

And, he did. Now, we didn't see the entire match and Cruz has more description of what happened before Angelo decided to hit splitsville, but it doesn't seem as if the quitting fighter was upset about some supposed unrecognized fouls on the part of his opponent or anything like that.

Angelo simply broke free from the clinch, tried to call a time out by making the sign with his hands that is universally recognized in sports where participants are actually allowed to call time outs, tried to open up the cage, and when that failed, he climbed the chain-link and then walked out of the arena. As Angelo did that, boos cascaded down on him from the confused crowd.

This might be the strangest scene in a cage since Paulo Filho started having a conversation with his accountant during his second fight against Chael Sonnen. We don't know what Angelo was feeling, but it didn't appear as if he was in any particular danger or taking an inordinate amount of punishment. Also, it isn't as if this was his MMA debut. The guy is a veteran and it is bizarre for him to suddenly want nothing to do with a fight.

What's your best guess, 'Taters?
http://www.cagepotato.com/bizarre-vi...leaving-arena/
I guess he just suddenly remembered that he had forgotten something on the stove
People always say "I respect anyone who has the guts top get in the cage" Mostly said by people who don't have the guts to get in the cage.
This guy deserves no respect
---
Think. It Ain't Illegal Yet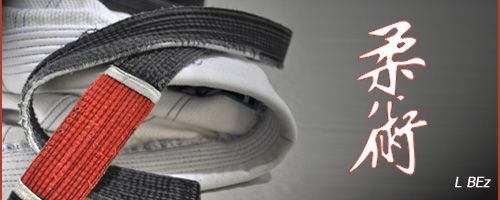 "Discipline Hurts Less Than Regret"
He left his balls back in the locker room.
---
If you don't read the papers you're uninformed. If you do read the papers you're misinformed.
Well he felt a reason to get out... or just pussied out. But whatever the case, that ref did not have his eye on the fight.
---
Be sure to see this on a few future top ten lists of mine at MMAFreak. Needless to say this is one of the more bizarre moments in MMA. My only guess is that for some reason of another the guy lost it mentally.
---
The Emoticon Guy
Currently Active Users Viewing This Thread: 1

(0 members and 1 guests)
Posting Rules

You may post new threads

You may post replies

You may not post attachments

You may not edit your posts

---

HTML code is Off

---