Who are your winners for 2013? MMA End of the Year Awards
---
Thread for you to make a post giving credit where you feel credit is due in the world of Mixed Martial Arts for 2013, and what a crazy year it was.

Have some fun and award whatever you see fit.

Here are mine:



Fighter of the Year - Vitor Belfort. One doesn't simply deliver three epic and brutal main event head kick finishes in one year and not win Fighter of the Year.

Runner up: Demetrius Johnson.

HW of the year - Travis Browne, not Cain. Cain won every fight like he was expected to, with utter and complete doimination. Travis won in devastating fashion three time, and few were expecting him to crumple Barnett and Overeem like he did. He's come a long way form nothing, 2014 should be interesting.

Runners Up: Cain, Hunt, Minakov

LHW of the year - Emanuel Newton. The guy had a huge year plain and simple. Four wins including a BFC Tourney and title interim title match, a KO of the Year candidate in one of two wins against Mo Lawal where he was both times a heavy dog. This guy has been a surprise no doubt.

Co-Runners up: Gustafsson and Glover

MW of the Year - Vitor Belfort. Yeah Weidman beat Silva twice, that is ludicrous, but Vitor's three head kick mauling KO wins are instantly legendary on another level. That is the kind of stuff people should always be talking about similar to the mystique of Crocop's head kick lethality from a decade ago.

Runner up: Chris Weidman

WW of the Year - Robbie Lawler. Feel good story of 2013. No one did it better at WW this year then Robbie, a pleasure to watch him work his game to success.

Runners up: Matt Brown and Dong Hyum Kim

LW of the Year: Anthony Pettis, just edges out Nurmagomedov. He didn't fight much, but was decisive in the big fights he did have. He might meet Khabib this coming year.

Runners up: Khabib Nurmagomedov and Eddie Alvarez

FW of the Year: Chad Medes and Cub Swanson. Both of these guys had a whirlwind 2013. Mendes won more fight, Swanson won better fights, both were exciting and dominant though throughout. Hopefully they will make good fights fo Aldo this year if he gets by Lamas.

Runner up: Daniel Strauss

BW of the Year: No contest here, Ol' butt chin himself is without a doubt the BW fighter of the year. He choked out 3 top guys and went 15 with another. He still has a lot left in his tank and a title shot is a gaurantee for next year.

Runners up: Renan Barao

Fly of the Year - The Champion, Demetrius Johnson. His fight with Dodson was one of the best of the year. He was almost finished yet managed to comeback and find way to win and even be dominant as the fight went on, add a KO and Sub in his other two big fights and it was a hell of a year.

Runners up: John Dodson and Ali Bagautinov

Womens fighter of the Year: Alexis Davis. Pretty big year. Started it off by tapping Baszler, then got the call to the UFC and lit up Sexton in a great fight and stifled Carmouche. Hope she is the one...

Runners up: Jessica Aguilar.

Fight of the Year - Wanderlei vs Stann. This was a very good year for great fights, but the true measure of greatness for me is how on the edge of my seat I am in a fight, how high I jump when something crazy happens, how loud I yell when more crazy happens and how hard my heart beats when the tension of the fight is at it's highest. Silva vs Stann pushed all of those to the limit.

Runners up: Chandler vs Alvarez II and Grice vs Burmudez

KO of the Year: Bigfoot obliterates Overeem. Obliterates doesn't begin to describe the savagery of Bigfoot's finish on the Reem. Annihibliterate works way better.

Runners up: Hunt KO Struve, Newton KO Lawal, Woodley KO Koscheck, Saunders KO Amaya

Sub of the Year - In only here 2nd pro fight, Rose Namajunas flying arm bar against Kathina Catron was a thing of beauty.

Runners up: Pettis Arm Bars Henderson, Burkman Chokes Out Fitch, Faber Chokes out McDonald.

Card of the Year - UFC 166 Cain vs JDS III. Lots of excitement on this card. The two HW fights in the Main Event and Co-Main Event were true displayes of MMA at it's finest, a bona-fide Fight of the Year candidate in Sanchez vs Melendez, Main Card knockout finishes from flyweight to heavy, and a preliminary full of entertaining competitions and finishes. All around a great card.

Runner up: UFC on FOX 7

Upset of the Year: Travis Browne vs Alistair Overeem and Josh Barnett. I gave him a heavyweight punchers chance in both, he won with more then what I thought he could, first with heart and fortitude to stay compsed against Reem and find his offense to finish, then by using a defensive knee to make extremely quick work of Barnett. Unreal.

Runner up: Emanuel Newton KO Mo Lawal
---
I like MMA less because of this forum

Join Date: May 2008
Posts: 11,207
You know what...I can't fault that list
I maybe wouldn't have put Aguilar as runner-up, maybe Tecia Torres? Aguilar has one highly controversial win this year, and a split decision victory that some have debated.
Tecia this year alone has beaten Paige VanZant, Rose Namajunas and Felice Herrig
But great list.
---
Fighter of the year is Mighty Mouse, 3 title defenses, 2 finises,one first round knock out.
---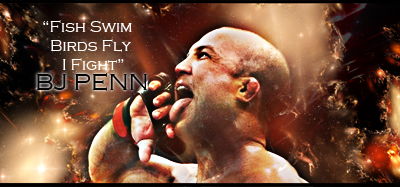 "If you get hit and it hurts hit him back you not knocked out yet."-Joe Doerksen
The Toxic Terrors (FFL)
Demetrious Johnson*Eduardo Dantas*Emanuel Newton*Will Brooks*Michael Page
Join Date: Oct 2009
Location: UK... Where the sun never shines.
Posts: 11,549
Great list. I don't agree with some of it but I like the way you gave your reasons for each and can definitely see why you chose who you chose.
If I could rep you good sir, then I would. Good list , well thought out reasons. Shall rep when I retreat to the computer at my habitual abode.
Sent from
Verticalsports.com Free App
---
Sig Rep: Toxic

Formerly known as Firemass
Join Date: Jun 2009
Posts: 20,676
Upset of the year is Weidman/Silva for me. I know some people called it, but I don't think anything this year compares to a guy with 9 total MMA fights knocking out the GOAT comes close to it.

Awesome list overall. I'll do a full one tomorrow.
Do it!

I'll probably make another list in this thread sometime this week with categories I'll think of between now and then, John is giving me some good ideas.

And even though all your base are belong to us, if someone has a minute, feel free to add an "s" to winner in the tread title, dziekuje.
---
I like MMA less because of this forum
Fighter of the Year- Urijah Faber. 4 wins 3 finishes, too bad Barao is the best fighter in the World(IMO), I think Faber could have pulled it off vs Cruz.

HW of the Year- Cain. Most impressive performance vs the highest quality opponent. He was The Man at HW.

LHW of the Year- Glover. I would say the rightful LHW title hold Gus but that was his only fight this year. Glover has 3 quality wins this year and is the next LHW Champion.

MW of the Year- Vitor. 3 great finishes, hard to argue here. Chris wins are someone marked by the bizarre finishes. But he looked to clearly be the better man both nights. Still, Vitor.

WW of the Year- Hendricks. It wasn't domination in any way but I felt Johnny clearly did enough to take the title from GSP. Everyone in the cage thought so. Johnny, GSP and the ref. Along with most people there in attendance and many watching. Can't wait for the fight with Robbie.

LW of the Year- Pettis. Based off quality of finishes. But shout out to Bobby Green who gets the edge for 2nd place over Khabib since Khabib missed weight 1 time.

FW of the year- Aldo. I could be missing something but nothing that sticks out as better 2 wins then Edgar and Zombie.

BW of the Year- Faber. My pick for fighter of the year. He stayed active, fought top competition and had some strong finishes. Faber was on fire in 2013.

Fly of the Year- Mouse. Hands down Mouse put it down in 2013 and when other Champions struggled in 2013, Mouse dominated.

Female Fighter of the Year- Davis. This might deserve to go to Ronda but Davis had a solid year and if there is any way I can't give it to Ronda I won't, so I didn't.

Fight of the Year- Grice vs Bermudez. Didn't have the name value and the fight wasn't on the biggest stage since it was an undercard fight. But this fight was just too strong not to get my vote. Amazing scrap.

KO of The Year- Wanderlei Silva. Just for me personally, it doesn't get much better in MMA right now then seeing Wand win. This was an epic fight full of fireworks with a great finish.

Sub of the Year- Pettis. Subbing Bendo in the very 1st round.

Upset of the Year- Burkman. Putting Fitch to sleep in under a minute. Stands out more then any other upset.
Fight of the year is an impossible task and I wouldn't be surprised to see 10 legit choices for that.

Overall good list.
Currently Active Users Viewing This Thread: 1

(0 members and 1 guests)
Posting Rules

You may post new threads

You may post replies

You may not post attachments

You may not edit your posts

---

HTML code is Off

---