Quote:
Renzo did. In my opinion he was/is a very well rounded fighter. He was limited by his athletic ability and then age.
Renzo did more than the rest of the Gracies and I would argue he understood the need more but I still don't think he committed himself enough it may have been to little to late. I wish Kron would train with Renzo instead of Cesar as I think the work with 4 UFC champs in Weidman, GSP, Edgar and Serra shows that Renzo has a better mind for the sport IMO.
---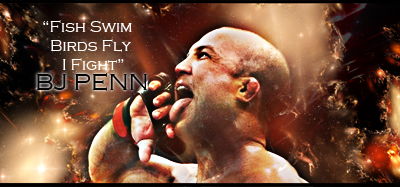 "If you get hit and it hurts hit him back you not knocked out yet."-Joe Doerksen
The Toxic Terrors (FFL)
Demetrious Johnson*Eduardo Dantas*Emanuel Newton*Will Brooks*Michael Page
---
Think. It Ain't Illegal Yet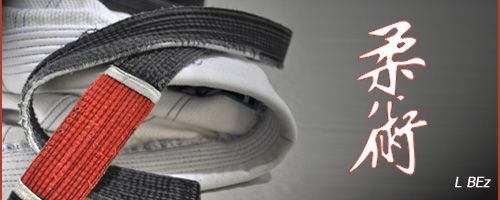 "Discipline Hurts Less Than Regret"
I think Renzo was fortunate to have solid students like Almeida and the evil genius Jon Danaher. That guy single handedly planned the demise of Anderson Silva. Imagine having a guy like that analyzing fights for you. He sees things that others' can't. But there could be some internal issues or it can simply be demographics. Renzo is in the East Coast. I like how the Gracies cornered all the major cities around the world.
Cezar - San Jose
Renzo - NY
Rorion/Rickson/Royce/ - California
Roger - London
Just found out about this. Sad. I remember when he busted the triangle on Vin Diesel...I was like this guy trains.
Quote:
Paul Walker is being remembered by more than just his family and costars. His Jiu-Jitsu teacher Ricardo "Franjinha" Miller, who trained the late actor during the Fast and Furious franchise for nine years, has posted a heartfelt message about the star, and has given him an honorary black belt in memoriam.
Walker and Miller first met in 2004 when Walker was 31. What started as just training led to a longtime bond and relationship between the two men, and between the actor and the Paragon Brazilian Jiu-Jitsu and Kickboxing academy.
"A mutual friend had sent Paul my way, but I did not recognize him when he first walked in the door. In part, it was because he did not carry himself like a movie star, or a Hollywood big shot. Without the burden of a heavy ego, he was easy going with a ready smile," Miller said (as told to Adam BenShea) on the program's website on Tuesday, Dec. 10. "Like the Spartan setting of the gym, he was simple and unpretentious. Although he came looking for lessons in Brazilian Jiu-Jitsu, our bond went beyond the student and teacher dynamic. We became fast friends. He brought me down to Ensenada for the filming of The Life and Death of Bobby Z. We travelled to L.A to watch the UFC. More recently, Paul had me in Montreal to add a personal touch to the fight scenes in his movie, Brick Mansions."
PHOTOS: Stars we've lost in 2013
"He always wanted to showcase Jiu-Jitsu in his movies. Rather than the punches and kicks so common to many action films, he wanted to use his movies as a stage for Jiu-Jitsu," Miller continued. "Some of the Jiu-Jitsu techniques from our training sessions were utilized in the Fast and Furious series. Paul would always tell me that he did not just want to be known for fast cars. He wanted to be known for fast cars and Jiu-Jitsu. He wanted to be an ambassador for Jiu-Jitsu."
Walker never earned a black belt, but Miller remembers one conversation in particular with the handsome star. "Paul was like many white belts; he wanted to know about becoming a black belt. I told him that at Paragon we don稚 give away black belts. I said that I didn稚 care who he was, I was not giving him a 'celebrity black belt.' He loved that!" Miller recalled.
PHOTOS: Stars gone too soon
"But he was determined to become a black belt. He said, 'I will get my black belt, even if I need to get it in my coffin.' Now in the wake of his death, I would like to reward Paul Walker the black belt that he wanted so much during his life." (Miller also shared a collage of the men in their Jiu-Jitsu robes.)
Walker died at the age of 40 in a fiery car crash in Southern California on Nov. 30. His friend and business advisor Roger Rodas, who had been driving at the time, lost control of his Porsche Carerra GT and smashed it into a tree and street light pole. Both men were pronounced dead at the scene.
This article originally appeared on Usmagazine.com: Paul Walker Given Honorary Black Belt By Fast and Furious Jiu-Jitsu Teacher
http://celebrity.yahoo.com/news/paul...us-weekly.html
---
Marcus Aurelius: Tell me again, Maximus, why are we here?
Maximus: For the glory of the
Empire, sire.
Baked, not fried... the healthy choice.
Shows how deep something like BJJ goes in life!
---
The Emoticon Guy
Currently Active Users Viewing This Thread: 1

(0 members and 1 guests)
Posting Rules

You may post new threads

You may post replies

You may not post attachments

You may not edit your posts

---

HTML code is Off

---