MMA Fanatic
Join Date: Aug 2006
Posts: 25
Silva vs Hughes
---
Who would Win?

Pride rules?
UFC rules?
This is SPARTA!
Join Date: Apr 2006
Location: Houston, Texas
Posts: 5,495
Do you mean Wanderlei Silva against Matt Hughes?
If so, Silva would KO Hughes under Pride rules but I think Matt would have a chance. If the rules are UFC then Silva's gonna have to strike hard and fast before Hughes drops him against the cage.
---

---
Last edited by Kameleon; 08-25-2006 at

09:31 PM

.
Ya i agree,

Pride's set up for strikers alot more then the UFC is.

The UFC's cage gives a big advantage to the ground game game.

I personally think Hughes has better cardio as well.

One things for sure, it'd be a damn good fight.
---
What is it that is going to be on your mind when you're on your death bed? Will it be the tedious years of 9 to 5, or the memory of some great acheivement. Maybe a moment you stood in glory to the applause of millions.
-Evan Tanner
MMA Fanatic
Join Date: Jun 2006
Posts: 76
I'd have to go with Hughes knowing Silva's history with wrestlers and ground and pound type of guys. . . .
Megaweight

Join Date: Apr 2006
Location: Everett, MA
Posts: 5,961
wandy would destroy hughes..you guys are all out of ur friggin minds!!
---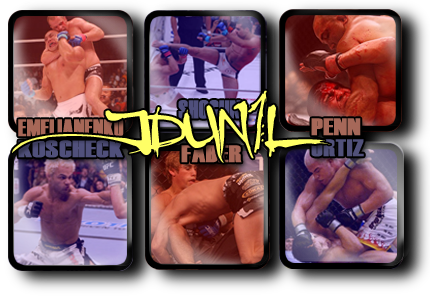 Mancrushes
1.Shogun
2.BJ
3.Fedor
4.Kos
5.GSP
Im in Porno's
MMA Fanatic
Join Date: Aug 2006
Posts: 2
I would want Silva but I think Hughes is too strong
---
I'm a huge Silva fan but Hughes is what he is.
Quote:
Originally Posted by KrioGeniK
I'm a huge Silva fan but Hughes is what he is.
are you kiddding me ? is everyone in this thread kidding me ? 1st fo all Matt Hughes would never take this fight ( he is smarter then that , cmon now ) 2nd of al he would be slaughtered in a matter of minutes.. i cant even believe iam seing a Hughes vs SILVA THREAD<
Question for you ppl who think hughes would win .... 1. Who is the best striker Hughes has ever fought ? Let me answer that for you , Eric pele ... a man who trained with Wanderlei Silvas camp Chute BOx.... wHO beat HUGHES by KO
2nd question what 205lbers has Matt Hughes ever fought ???? he HAS NEVER fought a 205lber and you got the balls to say he would beat the #1 205lber in the world... a man who was undefeated in his weightclas for almost 5 years.... plz ppl wake the **** up
its obvious to me ppl who think hughes would win this fight or even stand a chance are not too familiar with wanderlei silva
---
"I only want to be known as the best ever, is that too much to ask?" - BJ Penn
MMA Fanatic
Join Date: Aug 2006
Posts: 16
Pride is harder for strikers to do well (if one knows the rules) ie roll towards the ropes when in trouble get the stand up.

On a side bar the whole no grab the cage or ropes( although the 'ring' thing is a joke) is bull shit just like no head butts is bs. Its a fight WE say is a real one why the 'rules' that are bull? we all know why these "rules' came into effect.


The Axe would destroy Hughes under both PFC and UFC rules. Kinna like Mike Tyson would have destroyed Marvin Hagler back in the day. 65lbs to 80lbs weight diff. Cheers.
Im honestly hoping u guys are mistaking Anderson Silva for Wanderlei Silva...

if any of u guys think Matt Hughes has a chance in hell vs Wanderlei then u dont know anything about fighting.....

But since non of u guys could be so stupid Im gonna go with my view of A. Silva vs M. Hughes...

Even when Anderson is fighting at 185 and Hughes at 170 I think the size difference (or strenght def) is not that much...Hughes would NEED to take it to the ground and not fall on Silvas guard...But Silva has good footwork and great stricking so he might be able to stuff Hughes takedown and logic says standing Matt has no chance vs the Spider....its a good match up but Im taking Anderson by UD...but Matt might be able to wrestle his way to a UD...
WHAT THE F*CK!!!

The Axemurderer has 30 pounds on Hughes at his fighting weight and like 50 at his natural weight. Hughes would be KO'd faster than Paul Buentello against Andrei Arlovski. This fight would be hard to watch.
---
Sig by Toxic

Barnett - Toquinho -Werdum - "Nurmie"
Z. Gurgel - Morango - Rocha - Tiequan
Currently Active Users Viewing This Thread: 1

(0 members and 1 guests)
Posting Rules

You may post new threads

You may post replies

You may not post attachments

You may not edit your posts

---

HTML code is Off

---