I miss PRIDE...
---
I miss the entrances

i miss the commentating

i miss the interviews

i miss the hot Japanese girls in ridge racer out fits

i miss fighters getting a chance to put on a show before during and after a fight

i miss the variety (wrestling shoes, and masks, and gi's etc, and pro wrestlers and guys like zulu in butterbean

i miss the huge stadiums

i miss seeing the knees collide with peoples head, and the stomps rain down

i miss fedor

i miss the messages fighters got to tell (we are all one, the world needs more peace, warrior spirit etc)

i miss the fans that didnt suck

i miss the tournaments

i miss don's stache

i miss the hair doo's




the way i see it, you combine the ufc front office, with the pride shows, the power of american money, and a cage, the perfect fighting event would be born. but now we are stuck with not seeing anything other than a fight from the fighters. every fights the same, plus the lack of options for different styles of fighters is dumb (gi's shoes pants)


i like ufc and pride both so much but there are some things seriously lacking right now from the events. oh and they need to fix the stupid slick floor in the cage
---
Visit my website GrapplerWalt.com
Get updates on my up coming events

Enjoy a choke!
Good thread. Pride was the best. The events were so huge over in Japan. The saitama super arena is huge! Theres something special about going across the waters to a far away land to fight that gets my going
But now we don't have a choice of one or the other. UFC and PRIDE that is. UFC is good but PRIDE was better. Kind of sad how the UFC management approached PRIDE's with this huge idea of how MMA could be so much better if they owned both companies. And in the end all they want is their fighters to be part of the UFC. It makes me happy to see Anderson Silva with a belt(someone whos been in the pride ring many times). Now Rampage with the belt is good because he's a PRIDE vet But Hendo can take it from him I don't care
When you think about it........Hendo is the ******* man. He has 2 PRIDE belts and will have another one after he beats on Rampage. A true MMA powerhouse who became who he is today because of PRIDE. RIP
I still have to stick to my original idea on this one:

I'm far more glad that Pride is dead and gone rather than the sick animated corpse puppet that the Fertittas and the U.S. were about to make it.

32 and 33 were borderline. I'm glad they finished the aptly named "Kamikaze" in Japan.
---
"...They're not coming out here swinging, and brawling, and just going to spend their wad."
-Stephen Quadros "The Fight Professor"
"Can you say that?"
-Eddie Bravo, Co-Announcer
attention whore
Join Date: Oct 2006
Location: Branson, Missouri
Posts: 14,445
Yeah, I miss obscure Russian fighters. I mean, man, the UFC doesn't let obscure Russian fighters fight, and that's a shame since I'm a huge Russian Top Team fan, and Pride let them have their fun.
---
I'm the Decider
Join Date: May 2007
Posts: 3,239
I just picked up the Bushido 1-3 box set at Bestbuy and I felt a bit nostalgic.
---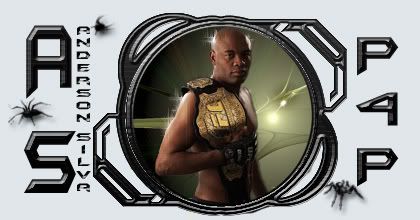 Pound4Pound, The Best There Is
Quote:
Originally Posted by e-thug
that brought a man tear to my eye
it says greatest knock outs but really, its a rampage crocop wanderlei highlight real
---
Visit my website GrapplerWalt.com
Get updates on my up coming events

Enjoy a choke!
ya its sad...now all i have is pride on fsn on sundays and internet...pride fights a way more exiting than ufc...and i think that alot of the exiting fighters will not come to the ufc..im a big ufc fan...but its just not the same
---
#*d-mo[


Favorite Fighters (no order)
1. wanderlei silva
2. big nog
3. Kenny Florian
4. rich franklin
5. Joe "Daddy" Stevenson
6. gsp
7. shogun
8. nick diez
9. anderson silva
Ronin Ramzi
Join Date: May 2007
Posts: 1,243
Yea pride fc is the best
I mean i enjoy the UFC but not on the level of pride. I know pride fighters are moving to the UFC (not all but quite a lot are/have) but i feel all the pride fighters are more characteristic and memorable then UFC fighters. The fights are especially memorable and exciting to watch too. All in all the buying of pride has killed a little inside me
---
1.Mauricio Rua
Shogun
2.Quinton Jackson
Rampage
3.Fedor Emelianenko
The Russian Experiment
4. Thiago Alves
The Pitbull
5.Wanderlei Silva
The Axe Murderer
6.Lyoto Machida
The Dragon
7.Bas Rutten
El Guapo
8.Anderson Silva
The Spider
Currently Active Users Viewing This Thread: 1

(0 members and 1 guests)
Posting Rules

You may post new threads

You may post replies

You may not post attachments

You may not edit your posts

---

HTML code is Off

---