View Poll Results

: Which is the better crowd

UFC
7
41.18%
Pride
10
58.82%
Voters: 17. You may not vote on this poll
UFC crowd vs. Pride crowd
---
The pride crowd manly cause of the culture is a way better crowd. They don't boo just cause the fight goes to the ground. They understand that there can be exciting and entertaining fight's on the ground. They don't boo fighter's they don't like when they win. And why the hell were they booing forrest? That was a good fight and both fighter's gave it there all. I like how they have more respect for there fighter's.
The Cat Smasher
Join Date: Jun 2006
Location: Toronto, Ontario, Canada
Posts: 583
I'm going for the UFC here. I think they only boo'd Forrest because that fight really didn't live up to the hype in my opinion and theirs. Tough choice but I'm going with the UFC.
---

My Favourite Fighters
Ken Shamrock
Vitor Belfort
Fedor Emelianenko
Georges St. Pierre
Wanderlei Silva
Rich Franklin
Mark Kerr
Chuck Liddell
Robbie Lawler
B.J. Penn
Mirko "Cro Cop" Filipovic
Mauricio "Shogun" Rua
Chris Leben
Nick Diaz
Even though the UFC crowd is full of rich "noob" celbs. that have a 30% clue as to whats actually going on. (like they show Paris Hilton in the crowd texting on her phone not paying attention) But at least they can not sway a Judges decision. I feel IMO that if an american fights in a Pride fight if he does not win by KO or Sub. then he lost the score card b4 the fight takes place. Now I know that UFC fans have on occasion chanted "USA" when its a good fight between a non-american and an american...I dont care where your from as long as its a good show
Pride crowd is better, defenitly if youre a newbie in the big show.. they dont boo you out coz you made a mistake. I am a big fan of the u.s MMA artists but i really dislike the general big show crowds over there
UFC no doubt. The presssure is always on , they make sure of it
---
"I only want to be known as the best ever, is that too much to ask?" - BJ Penn
Megaweight

Join Date: Apr 2006
Location: Everett, MA
Posts: 5,961
pride!! and its not even close....half the people at ufc events dont kno shit and boo guys that are giving their all..ufc fans
---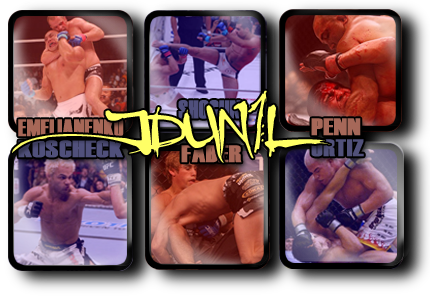 Mancrushes
1.Shogun
2.BJ
3.Fedor
4.Kos
5.GSP
Im in Porno's
not too mention theres allways tons of hotties in the UFC crowd
---
"I only want to be known as the best ever, is that too much to ask?" - BJ Penn
I think the PRIDE Crowd is better for the simple fact they don't boo and most of them understand the skill it takes just to get into the ring. I remember seeing a porn star (brittney skye), Paris Hilton, Waynes Brothers and other stupid celebs who have no idea about anything in the sport.

I think the UFC fans are better though, i think the guys who know what they are talking about and respect the sport are awsome.
---
What is it that is going to be on your mind when you're on your death bed? Will it be the tedious years of 9 to 5, or the memory of some great acheivement. Maybe a moment you stood in glory to the applause of millions.
-Evan Tanner
glad i'm not the only one who is tired of the ufc fans booing for no reason at all. I just hate it when they do that.
MMA Fanatic
Join Date: Sep 2006
Location: Belleville, Ontario, Canada
Posts: 15
On one hand you have PRIDE where people show respect to the fighters and then you have UFC with all the Celebrities and typical American disrespect,you know people like Ortiz.
---
Tap Out
Currently Active Users Viewing This Thread: 1

(0 members and 1 guests)
Posting Rules

You may post new threads

You may post replies

You may not post attachments

You may not edit your posts

---

HTML code is Off

---