View Poll Results

: Who would win?

Mark Hunt
16
80.00%
Cabbage Correira
4
20.00%
Voters: 20. You may not vote on this poll
Mark Hunt v Wesley Corrierra
---
Todays fight is the battle of the chins. The score is UFC: 2, PRIDE: 4.

Representing PRIDE:
Mark Hunt (5-2-0)
Vitals: 5'10" 250lbs (113kg)
Style: Kickboxing (sorta)
Streak: 1 loss (Won 4 of his last 5 fights)
Fact: Hunt has fought PRIDE greats like Lightheavyweight Champion Wanderlei Silva and Mirko "Cro-cop" Filipovic, but has never been knocked out.

Representing the UFC:
Wesley "Cabbage" Correira (18-11-0)
Vitals: 6'3" 260lbs (118kg)
Style: Hawaiian Kempo (kinda)
Streak: 1 win (has won 2 of his last 5 fights)
Fact: Cabbage has stood in the ring with power strikers like Tim Sylvia, Tank Abbott and Andrei Arlovski. He has, however, lost to all of them.
---
Sig by Toxic

Barnett - Toquinho -Werdum - "Nurmie"
Z. Gurgel - Morango - Rocha - Tiequan
Mark Hunt with ease
---
"I only want to be known as the best ever, is that too much to ask?" - BJ Penn
This is SPARTA!
Join Date: Apr 2006
Location: Houston, Texas
Posts: 5,495
This is too easy, Mark Hunt.
---

Quote:
Originally Posted by MMA freak
Cabbage shouldn't count as UFC, he now fights in ROTR and Strikeforce, the last UFC event he was in was 47.

And as far as this goes Mark Hunt would definitely win. At least he strikes. Cabbage just relies on his chin to keep him up and strike back. It would be a stand up fight (Hunt specialty) and Hunt would destroy Cabbage. Either a second round TKO or unanimous decision either way Wesley will be demolished.
Though it's true that Cabbage only has four UFC fights, I can't name a fighter at the heavyweight level with a better chin, at least in the UFC. Plus, all of his UFC fights have been against UFC icons, except Sean Alvarez. He lasted a pretty long time with two UFC heavyweight champions, even though he was pretty mucha punching bag.
---
Sig by Toxic

Barnett - Toquinho -Werdum - "Nurmie"
Z. Gurgel - Morango - Rocha - Tiequan
Megaweight

Join Date: Apr 2006
Location: Everett, MA
Posts: 5,961
Hunt Would Beat Cabbage Into A Bloody Pulp..whos The Idiots That Picked Cabbage..hunt Is One Of The Best Strikers In The World, Cabbage Is A Punching Bag
---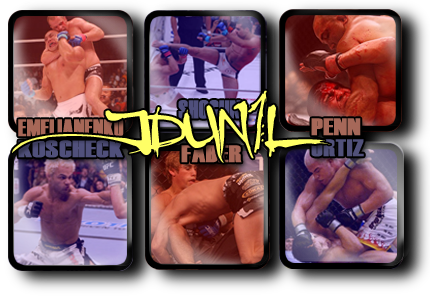 Mancrushes
1.Shogun
2.BJ
3.Fedor
4.Kos
5.GSP
Im in Porno's
Hunt by tko. All cabbage can do is sit there and take a punch. all hunt has to do is get 1 good shot in enough to stun and then bring down the rain. referee would stop.
---
Romans 14:11-12... 11It is written: " 'As surely as I live, says the Lord ' every knee will bow before me; every tongue will confess to God.' " 12So then, each of us will give an account of himself to God. May God Bless us all.www.mmaworld.org
cabbage makes his living by taking a beating. And that's what he would do. He has a good chin but gets knocked out every once and a while. Tank who has horrible boxing skills knocked him out. Tank is all power. Hunt is power and skill plus he has great kicks. Cabbage is toast.
Actually, if this fight goes to the ground (yeah right) I give it to Cabbage via submission. He trains with BJ Penn, which I thought was surprising, but he never seems too get submitted.

Yeah, I give Hunt the better chin and the better striking skills.

Hunt via TKO.
---
Sig by Toxic

Barnett - Toquinho -Werdum - "Nurmie"
Z. Gurgel - Morango - Rocha - Tiequan
Currently Active Users Viewing This Thread: 1

(0 members and 1 guests)
Posting Rules

You may post new threads

You may post replies

You may not post attachments

You may not edit your posts

---

HTML code is Off

---