Josh Barnett Quick Quote and Interview
---
I tried to do a search and the server was/is too busy so sorry if this has been posted. I like what he says for Minotauro, Ramp, and A. silva.
Quote:
I have no idea why some are struggling to adjust. With Antonio Rodrigo Nogueira, he just made one mistake and ran into Heath Herring's leg. That is a big leg so it is going to take some steam out of you. Nog recovered well and I think that other than that kick he dominated the rest of the fight. At the same time Quinton Jackson and Anderson Sylva in my eyes are PRIDE fighters. So you could say that PRIDE owns two belts in the UFC right now. Both of those guys fought almost all their fights and made their name in PRIDE. They are PRIDE fighters. It is easy to throw a UFC label on Jackson because he is American. He only fought one fight in the cage with WFA before he went to the UFC
I loved his appearance on Human Weapon and this other thing sounds really cool.
I hope Dana pull his head outta his ass and signs this guy.
Source:
UFC Quick Quote: Not all Pride fighters struggle in the UFC at UFC blog for UFC news, results, videos, rumors, fights, pics and tickets
punchdrunkgamer
---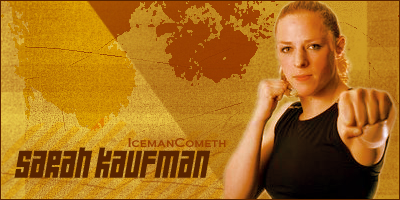 Banned
Join Date: Apr 2007
Location: Montclair, NJ
Posts: 11,605
I'm a Barnett fan not because I love watching him fight but because the man speaks his mind and Dana White fans get so mad when people tell Dana to shut up but when Frank Shamrock and Barnett speak their minds Dana and Dana fans get all worked up.

Barnett is right Pride guys haven't done as badly as everyone claims especially when a guy like Marcus Aurelio has 6 fights in Pride and everyone calls him a Pride guy but Rampage isn't? I don't get the Pride vs UFC thing because both sides just make up rules.
I agree with Barnett. My only issue with him were his comments about Couture being a paper champion because he didn't fight a guy that lost his belt due to failing a test for banned substances. Now having said that, I would like to see Couture and Barnett fight.

All that aside, Barnett is spot on regarding Pride fighters. I wouldn't say they're struggling. There's a learning curve they're dealing with in coming to the UFC, and fighters make mistakes just like everyone else. Besides, Pride fighters came into the UFC and quickly snatched up some belts.
---
My favorite fighters of all time:

Randy Couture
Ken Shamrock
Rickson Gracie
Matt Hughes
Rampage Jackson
Chuck Liddell
Fedor Emelianenko
Megaweight
Join Date: Nov 2006
Location: Kansas City, Missouri
Posts: 5,148
I love hearing Barnett speak his mind. Now, I don't always agree with the dude, but you gotta love when a fighter isn't afraid to say something. Otherwise, its basically like the organization, whether it be UFC, K-1, EliteXC, etc, runs everything whether they are doing a good job or not. There has to be criticism and what better place for it to come but from a fighter himself.

Barnett has always done that, no matter what. And I really dig that.
---
yeah, he's on TAGG Radio right now discussing his next fight. He's says that he isnt waiting for Fedor to sign somewhere because he doesnt want an organization to bring him in just to fight one guy. He also said that he is willing to retire from fighting, rather than signing with an organization that doesn't meet his asking price. From the way it sounds right now, it doesnt sound like we are going to see much of Barnett in the cage or ring anytime soon.

This sucks to hear cuz I really want the Barnett/Fedor to happen, but unless the UFC sign both, it won't because Barnett doesn't want a one and done deal with any MMA organization.
Currently Active Users Viewing This Thread: 1

(0 members and 1 guests)
Posting Rules

You may post new threads

You may post replies

You may not post attachments

You may not edit your posts

---

HTML code is Off

---