MMA Fanatic
Join Date: Sep 2006
Posts: 10
UFC Gloves vs PRIDE Gloves
---
Hi. I'm new.
Anyways, I was wondering about UFC Gloves and Pride Gloves. Are they the same thickness and size? Is one padded more then the other? I used the search function but nothing came up so I made this thread.
Anyone have any information on this would be really nice.
MMA Fanatic
Join Date: Jun 2006
Posts: 77
most likely the same i dont think they would go cheap on the gloves.
---
"Invincibility lies in the defence; the possibility of victory in the Attack." - Sun Tzu
MMA Fanatic
Join Date: Sep 2006
Posts: 10
Hmm..cool
---
Yeah, I always thought they were the same. This one guy keeps telling me that Pride is gay because their gloves are thicker.
Megaweight

Join Date: Apr 2006
Location: Everett, MA
Posts: 5,961
ufc has 4 oz gloves also..they are the same...they might appear different sizes cuz of the colors..lighter colors make objects appear bigger
---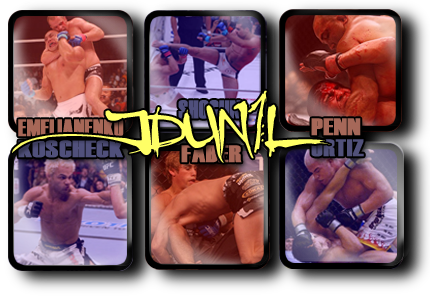 Mancrushes
1.Shogun
2.BJ
3.Fedor
4.Kos
5.GSP
Im in Porno's
They are the same. 4 oz on both is the last we heard.
Quote:
Originally Posted by MMA freak
Don't really know but both look very identical to each other, with the knuckles sticking out and both sort of thick but not too much. They must be very close to the same, if you want to know which one is better, probably PRIDE FC because they make more money than UFC currently therefore can probably afford better products for their fighters and better promotion.
Wow, you take every chance you get to bash UFC dont you
Well I dont think the UFC is so poor that they cant even aford the same gloves as Pride. I mean come on.
Users Awaiting Email Confirmation
Join Date: Jul 2006
Location: Ohio
Posts: 808
Clearly another bunch of posts by MMA Freak to boost his post count. oen guy says something, so he posts he agrees.
Welcome to the site Leaves!
Don't pay attention to the young canadian kid who think he knows it all
MMA Freak seems to have alot of knowledge on Mixed Martial Arts... take notes and learn kid's
Currently Active Users Viewing This Thread: 1

(0 members and 1 guests)
Posting Rules

You may post new threads

You may post replies

You may not post attachments

You may not edit your posts

---

HTML code is Off

---