I'm going for Clay Guida.
---
"You must first believe if you are to achieve. That rhymed... unintentionally."

Favorite MMA Fighters:
BJ "The Prodigy" Penn
Randy "The Natural" Couture
Welterweight
Join Date: Nov 2006
Location: Toronto, ON
Posts: 2,449
I'm going to wait for a bit before I decide. I want to pick Guida but the judges hate the dude for some reason. The dude got a split against Marcus!

Man, Clay really needs to finish Roger or else the judges will screw him over. And Roger is not an easy opponent to finish.
Unlike what someone said earlier, I think Huerta's struggled against some guys he should've beaten easily. If he doesn't perform completely up to par in this fight, and I have no reason to believe he will, Guida takes it.

I'm down with the Geico Caveman for this fight.
Homicidal Maniac

Join Date: Apr 2007
Location: Houston, Texas
Posts: 6,193
guida but might change
---
Over! 2,000,000 Views!
I choose you, Clay Guida!
---
What a stud
Quote:
The power of Aleks, his small baby and pimp hardcore dogs has granted you useful insight, my friend.
LIE or DIE
Join Date: Nov 2006
Location: Winnipeg
Posts: 1,931
Do not feel comfortable at all with making a pick here, but I am going to take Guida. I felt 10x more comfortable picking Florian over Din, this is a rough 1st choice.
---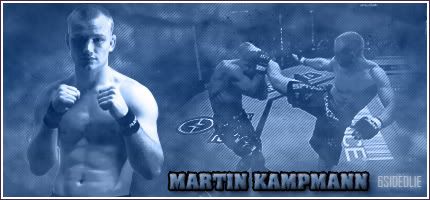 TEAM LORD:
1. Antonio Rodrigo Nogueira
2. Nate Marquardt
3. Goran Reljic
4. Amir Saddolah
RANKING: TBA
TOTAL POINTS: +TBA

Join Date: May 2007
Location: -England-
Posts: 1,475
The Burninator
Join Date: Jul 2006
Posts: 713
My gut on this says Huerta.
---
Guida
---
Founding Rockateer of the Wilson Gouveia Rocketship!
Sig by Diesel
Yeah, I think I'm going to go with Guida as well, but I could change my mind before the 8th. Very tough fight to call.
Currently Active Users Viewing This Thread: 1

(0 members and 1 guests)
Posting Rules

You may post new threads

You may post replies

You may not post attachments

You may not edit your posts

---

HTML code is Off

---