wco event cancelled
---
The World Cagefighting Organization event scheduled for tonight at the San Diego Sports Arena and promoted by Valor Fighting has been cancelled by the California State Athletic Commission.

CSAC executive director Armando Garcia told MMAWeekly.com, "It was determined at this late hour that there were insufficient funds for the fighter purses and to cover expenses and everything."

The event, dubbed "The Return," was to feature Renato "Babalu" Sobral against Vernon "Tiger" White in the main event, as well as several other veteran fighters like Mark Kerr, David Loiseau, Ricco Rodriguez, Joe Riggs, and more.

According to a report by Josh Gross of Sherdog.com, WCO officials made a last ditch effort to attain a promoter's license to save the event, but there was insufficient time to go through that process.

Several fighters indicated that they were approached to tear up their current contracts and sign new agreements that would pay them $100 for fighting on the event and then sign a separate agreement that would make up the difference between the $100 and their originally agreed upon purse in what would be dubbed an "appearance fee" to be paid at a later date.

Garcia told MMAWeekly.com that when he found out about the re-worked contracts, he determined that the commission could not support that idea.

Asked about such efforts, manager Ken Pavia, who had several fighters on the card, would only say, "There were some creative ideas put forth to get the fighters paid, but while they were well intentioned, they didn't come to fruition."

CSAC regulations provide that any scheduled fighters that were licensed and ready to fight are due any incidentals and 20% of the purse spelled out in their contracts.
---
SugaRUSH!
Join Date: Jun 2006
Location: Surrey, Canada
Posts: 3,807
Ouch.

I was looking forward to this event. This is pretty crappy news.
---
Support Mixed Martial Arts, not Ultimate Fighting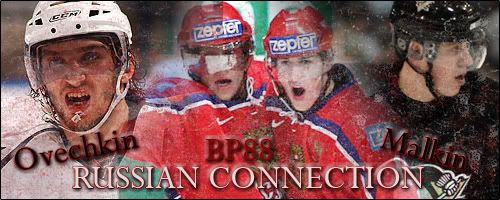 Banned
Join Date: Jul 2007
Location: Backseat of the PlazzVan
Posts: 6,472
That sucks,they had some pretty decent fights setup.
Lightweight

Join Date: Oct 2006
Location: Vancouver BC
Posts: 1,981
thats really unfortunate
i was looking forward to the event... agh!
how am i going to get my mma fix
KOTC isnt being aird either
I really was looking forward to Babalu's return. I even ordered a t-shirt for the event but that's not going to happen now. With the popularity of MMA these days, I never even considered such a thing would happen. As others have said, there were some great fights on this card. Too bad.
Megaweight
Join Date: Nov 2006
Location: Kansas City, Missouri
Posts: 5,148
Damn, what am I gonna do tomorrow morning? I was planning on watching all the fights somewhere online. They had quite a line-up for a new organization on its first card. I hope to hear more as to why the fallout happened and what financial backers dropped out.
---
Yeah, this blows. I wanted to see Loiseau fight, even if it was against somebody I haven't heard of.
i was looking to see how babula was gonna do. this sucks
Damn I was really looking forward to Babalu vs. White hopefully they still have a fight somewhere else I suppose.
---
This seems to be another case of someone thinking they can capitalize on the "MMA boom" which is really only the UFC boom. Apparently the ticket sales were extremely low for the event, which isn't that surprising given that this was a new organization promoting it's first show, good card or not. The general public tends to buy the brand rather than the fighters, so new brands are going to struggle.
Currently Active Users Viewing This Thread: 1

(0 members and 1 guests)
Posting Rules

You may post new threads

You may post replies

You may not post attachments

You may not edit your posts

---

HTML code is Off

---