I kept discounting Huerta, but in that last fight with Guida, he showed some stuff that I just can't argue with.

Now I don't think he's the best right now... but he's got some stuff - like staying cool, calm, and collected under fire - that with experience and training can really set you apart. I'm going to say that if he keeps working, he could become the best.

Right now, BJ would probably be my pick. But then again, I have a fairly lousy record of picking winners over the past year...
---
Defecato, ergo sum.
Leading the Thiago Silva bandwagon
Quote:
Can I throw up Ishida as well, just because I like the dude so much?
Quote:
You certainly may. Unstoppable Tackle FTW!!! Not to mention that the dude rocks a seriously stylish Cauliflower Ear.
I concur with these statements. Lets go ISHIDA!
my top 5
1. Bj Penn
2. Gesias Calvancanti
3. gomi
4. aoki
5. Sherk
---
If a law is unjust, a man is not only right to disobey it, he is obligated to do so. ~ Thomas Jefferson
Sig by D.P.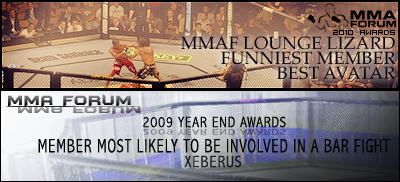 BJ or JZ, tied in my eyes. Both excel in all aspects of MMA.
---
Im gonna say BJ Penn with Gomi a close second, I would love to see Penn/Gomi that would be a great fight, Ive never seen there first bout but would love to BJ won and that is pretty much the only reason I give him the edge, although many other fighter are more consistant I think if BJ is on his game there isnt a LW that can beat him.
---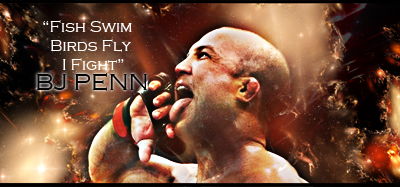 "If you get hit and it hurts hit him back you not knocked out yet."-Joe Doerksen
The Toxic Terrors (FFL)
Demetrious Johnson*Eduardo Dantas*Emanuel Newton*Will Brooks*Michael Page
attention whore
Join Date: Oct 2006
Location: Branson, Missouri
Posts: 14,445
JZ's the man to beat right now as far as I'm concerned. He has been on a hot streak, and I'd love to see him & Gomi fight, as it's be a great one. Gomi's been inactive, but is coming back with that solid win over Bang.

Ishida's really making a solid comeback. Beating Melendez & Jung? Word to that.
---
I sadly believe that JZ will destroy Aoki, so atm I think JZ is the best. Closely behind is Hansen and Ishida. Ishida is starting to become one of my favorite LW fighters and I am a Hansen nuthugger. However, Hansen does have all of the tools to beat imo anyone and hopefully he can pull off this GP
---
*_*_*_*_*_UFC FANTASY TEAM*_*_*_*_*
Wanderlei Silva
Evan Tanner
Kenny Florian
Alan Belcher
Alessio Sakara
attention whore
Join Date: Oct 2006
Location: Branson, Missouri
Posts: 14,445
Joachim's been awesome lately, no doubt. He's all mad and ready to smash a fool.
---
So many LW's to love.

The real question is

"Is there enough room in my heart for all these LW's?"
---
Pride of
KOREA:
Yoshihiro Akiyama (Choo Sung Hoon)
Denis "The Super Korean" Kang
Yoon Dong Sik
Dong Hyun "Stun Gun" Kim
Bu Kyung Jung
Hong Man "The Techno Goliath" Choi
Quote:
for UFC without a doubt:

1. BJ Penn
2. Joe Stevenson
3. Manny Gamburyian
4. Tyson Griffin
5. Joe Lauzon
6. Rich Clementi

Sean Sherk is terrible and a cheater, ive never been impressed with him and i think any of these guys will be able to beat him IMO
You chose to put Manny Gamburyan on your list, why? He has done nothing worthy of being on that list. And Clementi? Another one that I don't understand. How can you mention them and Lauzon and leave Florian off of your list altogether.
And Sherk would beat all those guys except maybe BJ.
Currently Active Users Viewing This Thread: 1

(0 members and 1 guests)
Posting Rules

You may post new threads

You may post replies

You may not post attachments

You may not edit your posts

---

HTML code is Off

---