Kimbo: The REAL Deal?
---
Is kimbo going to become a good mma fighter or will he eventually get found out by a better calibre of fighter?

what do you guys think?
A fighter with a good ground game will probably sub him.. I see most UFC heavyweights beating him..
---
Rooting for..
HW
- Brandon Vera
LHW
- Lyoto Machida
MW
- Martin Kampmann
WW
- John Fitch
LW
- Clay Guida
Use the EliteXC forum for kimbo talk.
He has pretty good hands and he's powerful.
But thats about it. I see him getting outclassed by a lot of heavyweights.
Banned
Join Date: Aug 2007
Location: banned
Posts: 0
kimbo's stand up is good its the ground game that i think everyone is curious to see what he can do or if he will just get submitted.......either way he's a bad ass but dont know if he could make it big and beat top notch fighters
Flyweight
Join Date: Nov 2006
Posts: 459
He hasn't shown any real skills yet. Hard to say.
He's good, but I don't see him going very far. I don't think he is the next big thing, more like a novelty that will burn out eventually.
hard to say. He has fought no one that is a legitimate fighter yet. Tank looked as if he didn't even want to be there except to get paid. It is possible he could be come decent, but not top class.
---
"Existence precedes essence"
- Jean Paul Sartre
My podcast/blog:
http://lifeashumans.blogspot.com/
Funniest thing you may ever find on the internet:
www.gentlemanbob.com
or look for gentlemanbob on facebook
NPFFL: Cain Velasquez, Demian Maia, Lyoto Machida, Joseph Benavidez
LIE or DIE
Join Date: Nov 2006
Location: Winnipeg
Posts: 1,931
He's beat Tank Abott and Bo Cantrell.

He just punched a fat dude in the face, and punched a vagina in the face. Hard to say if he's the real deal.

The first person to shoot in and secure a take down will be the first to beat him. Don't see it happening for a while because Gary Shaw, unlike Dana White & Brock Lesnar, want to protect there assets. He'll just fight crap fighters and improve that record.
---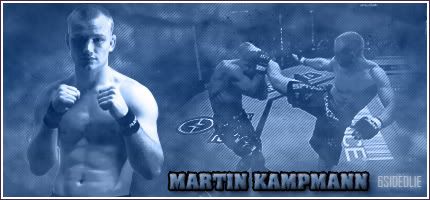 TEAM LORD:
1. Antonio Rodrigo Nogueira
2. Nate Marquardt
3. Goran Reljic
4. Amir Saddolah
RANKING: TBA
TOTAL POINTS: +TBA
Currently Active Users Viewing This Thread: 1

(0 members and 1 guests)
Posting Rules

You may post new threads

You may post replies

You may not post attachments

You may not edit your posts

---

HTML code is Off

---