MMA Questions
---
1. Who will win the Dream MW GP?
2. Who will win the Dream LW GP?
3. Who will win this weekend Frank Shamrock or Cung Le?
4. Where is Hayato Sakurai in your 170lbs rankings? Base it on skill, not who he has fought recently.
5. If Cung Le beats Frank Shamrock will Dana move in?
6. Who will win Mirko Cro Cop or Sergei Kharitonov?
7. If Matt Serra gets dominated in round 1 and then KO's GSP in round 2, would you rank him 1st?
8. Brock Lesnar, Kimbo Slice or Bobby Lashley?
9. Who wins - Tank Abbott or Ken Shamrock?
10. Jeff Monson is fighting Ricco, Randleman, Buentello, Imes, who does he beat? who does he lose to?
11. Put someone in with Anderson who is most likely to beat him.
12. Matt Hamill or Tim Boetsch?
1. Kang
2. JZ Calvan
3. Frank Shamrock, finding it hard though.
4. 7th, one above Sanchez, one below Shields.
5. Yes, he hates Frank and needs Middleweights.
6. Mirko
7. No
8. Lesnar
9. Ken Shamrock
10. Beats them all.
11. Kang
12. Hamill
---
Fedor fights I want to see..
Fedor vs. Josh Barnett
Fedor vs. Randy Couture
Fedor vs. Tim Sylvia -
DEMOLISHED
Fedor vs. Andrei Arlovski -
DEMOLISHED
hmmmmm, i wonder how many become reality..
2007
1-Jacare
2-Eddie Alverez
3-Frank Shamrock
4-#9
5-No way in hell
6-Cro Cop
7-Yeah, probably have to
8-Brock Lesnar
9-Ken Shamrock
10-Beats Randleman-Buentello-Imes, Loses to Ricco
11-Dean Lister
12-Matt Hamill
---
Extreme Bias For:
Heath Herring-Josh Barnett-Roxy Modafferi-Kazushi Sakurauba-Murrillo Bustamante-Tatsuya Kawajiri-Megumi Fujii-Dan Henderson-Antonio Rodrigo Nogueria-Kazuyuki Fujita-Hideki Kadowaki
attention whore
Join Date: Oct 2006
Location: Branson, Missouri
Posts: 14,445
1. Akiyama if he stays.
2. Buscape.
3. Frank Shamrock.
4. 11th.
5. Probabl, yeah.
6. Sergei freakin' Kharitonov.
7. Yeah, since he did beat the current number 1 guy twice already.
8. Slice, Slice, Baby.
9. Ken Shamrock.
10. Loses to Ricco, beats Imes, beats Randleman, beats Buentello.
11. Ricardo Almeida.
12. Boetsch. Lovin' that psycho viking, barbaric goodness.
---
1. Arman Gambaryan (Rumored Participant)
2. Alverez
3. Cung Le
4. Not familar enough to answer
5. Dana would will have a contract waiting backstage for Cung Le if he wins.
6.Sergei
7. Begrudgingly
8. Lesnar by a long shot.
9. Abott, Ken is mailing it in at least Tank took his last fight seriously.
10. Everyone but Imes, big guys are like Kryptonite for the Snowman.
11. Im gonna go out on a limb and say Patrick Cote, I just have a feeling
12.Hammill
---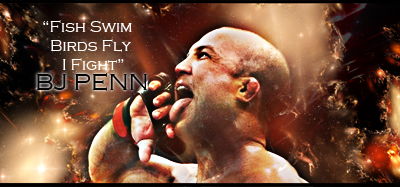 "If you get hit and it hurts hit him back you not knocked out yet."-Joe Doerksen
The Toxic Terrors (FFL)
Demetrious Johnson*Eduardo Dantas*Emanuel Newton*Will Brooks*Michael Page
-I came|I saw|I failed-
Join Date: Mar 2007
Location: The plazzVan
Posts: 9,734
1-Akiyama if hes not injured, or Kang
2-Matsuhiro Ishida
3-Frank Shamrock (UD)
4-Hes getting older and slower, so about 10th
5-Yes but very discretely, but Shaw will never budge
6-Sergei
7-Yes
8-Brock Lesnar by far, hes the only true athlete
9-Ken Shamrock
10-Everyone except a fit Ricco
11-Akiyama/Almeida
12-Boetsch
1. Akiyama
2. Kawajiri
3. Frank Shamrock
4. Around the 10th rank. I think hes just to small for the huge top guys like GSP and Fitch, Im also a huge Mach fan so Im just being realistic.
5. I think Dana would probably let Cung have him.
6. Sergei
7. Yes. A W is a W and beating the number one guy twice earns you that spot.
8. Kimbo. My technical hardcore MMA fan inside of me hates me for it but I cant help but dig the guy.
9. If his cardio can hold up for more then 30 seconds Tank.
10. He beats all of them. Old Ricco would beat him but Monson would wear him out now.
11. I still think Marquardt has the best chance in the UFC.
12. Hammil
---
Currently Active Users Viewing This Thread: 1

(0 members and 1 guests)
Posting Rules

You may post new threads

You may post replies

You may not post attachments

You may not edit your posts

---

HTML code is Off

---