View Poll Results

: Who Wins?

Ninja Rua
17
73.91%
Phil Baroni
6
26.09%
Voters: 23. You may not vote on this poll
Baroni vs. Ninja on 1st CBS show
---
I think Ninja will make short work of Baroni although I dont think either guy has a good chance of beating Lawler should Elite XC go that route.
---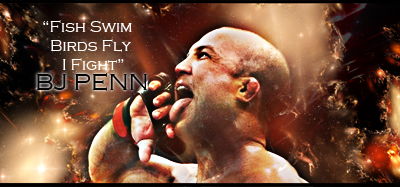 "If you get hit and it hurts hit him back you not knocked out yet."-Joe Doerksen
The Toxic Terrors (FFL)
Demetrious Johnson*Eduardo Dantas*Emanuel Newton*Will Brooks*Michael Page
Ninja really should win this, like seriously if he fails to crush Baroni on national TV hes dead to me. Just follow the Minowaman strat its the Phil Baroni killer. Who knows though, Ninja is an enigma to me, sometimes he can look really good and sometimes he just chokes.
---
SugaRUSH!
Join Date: Jun 2006
Location: Surrey, Canada
Posts: 3,807
Man, Baroni needs to start winning fights. Isn't he like 10-10 now?

I'd rather see them both in the MWGP.
---
Support Mixed Martial Arts, not Ultimate Fighting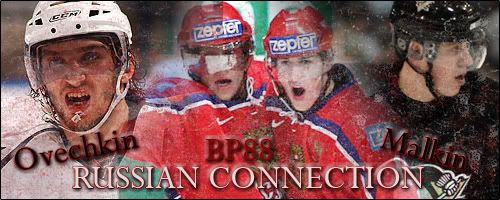 attention whore
Join Date: Oct 2006
Location: Branson, Missouri
Posts: 14,445
I see Baroni KO'ing Ninja. Both guys suck nowadays, but Baroni should have the edge in the stand-up. Ninja's too stupid to use his underrated ground game, and will stand and get KO'ed.
---
I see a slug fest for a little bit with Phil winning before Ninja takes Baroni to the ground and subs him.
---

This Time ... Break It!
FFL Season 3: 11th Place
Quinton Jackson vs. TBA
Gesias Calvancante vs. TBA
Fabricio Werdum vs. TBA
Thales Leites vs. Anderson Silva
Well, Baroni is the "best eva," so clearly he will win.
---
"Existence precedes essence"
- Jean Paul Sartre
My podcast/blog:
http://lifeashumans.blogspot.com/
Funniest thing you may ever find on the internet:
www.gentlemanbob.com
or look for gentlemanbob on facebook
NPFFL: Cain Velasquez, Demian Maia, Lyoto Machida, Joseph Benavidez
Banned
Join Date: Apr 2007
Location: Montclair, NJ
Posts: 11,605
Ninja wins easy if he actually use his brain and goes to the ground were he is better than almost anyone (beside Jacare, Filho, Almedia. etc..) on the ground in the MW divison.

However this won't be an easy win for Ninja because with Ninja using his brain to take guys down is never easy.

I think he will win this by submission but who knows with Ninja and Baroni both can really suck and then they can come out and beat top notch guys.
Banned
Join Date: Jan 2007
Location: east san jose
Posts: 98
i hope baroni wins just so i could see his ass get rocked by lawler
I got Ninja by submission, but not before they both gas on their feet from trading bombs...
---
Extreme Bias For:
Heath Herring-Josh Barnett-Roxy Modafferi-Kazushi Sakurauba-Murrillo Bustamante-Tatsuya Kawajiri-Megumi Fujii-Dan Henderson-Antonio Rodrigo Nogueria-Kazuyuki Fujita-Hideki Kadowaki
Currently Active Users Viewing This Thread: 1

(0 members and 1 guests)
Posting Rules

You may post new threads

You may post replies

You may not post attachments

You may not edit your posts

---

HTML code is Off

---