Set your DVR's Strikeforce is on NBC
---
Quote:
The first-ever weekly mixed-martial-arts program on major U.S. network television airs this coming Saturday, April 12, with the debut of "Strikeforce on NBC."
Newly crowned Strikeforce world middleweight champion Cung Le (6-0), who defeated former title-holder Frank Shamrock in the main event of March's 29 Strikeforce/EliteXC show, is the feature of the first half-hour episode.
The show airs at 2 a.m. on Saturday night/Sunday morning immediately following the hit late-night NBC show, "Poker After Dark."
MMAjunkie.com (
www.mmajunkie.com
) first broke news of the Strikeforce-NBC deal in March. The 52-week partnership will give the San Jose, Calif.-based Strikeforce organization, one of the world's top-drawing promotions, a weekly presence on network TV.
Le, a Vietnamese-born fighter and former champion San Shou kickboxer, is now 6-0 in his professional MMA career, which has been spent entirely with Strikeforce. Saturday's debut show will include his June 2006 fight with Brian Warren, as well as a legendary Strikeforce battle between Duane Ludwig and Tony Fryklund.
The show will also focus on Le's out-of-the-cage career, which include a role in the forthcoming silver-screen adaptation of the smash-hit video game franchise, "Tekken." Le will also be seen in the soon-to-be-released feature film, "Fighting," and he was featured in The History Channel's "The Human Weapon" series and MSNBC's popular MMA documentary series, "Warrior Nation."
Source:
http://mmajunkie.com/news/4109/strik...s-saturday.mma
Don't know if this has reported but I am stoked and plan on DVRing it as I will probably asleep at that hour of night but am still excited to see exposure, granted late as hell, but still exposure.
---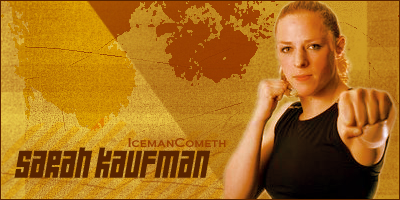 Wow, thanks for reminding me. Got my DVR set up for this one. I have huge hopes for Cung Le, always loved his fighting before he entered MMA. Just pure talent at his best. Once he cleans out this organization he's going to be thrown some big money with one of the larger organizations and continue the pattern. PWNAGE
Amatuer
Join Date: Feb 2007
Location: Indiana
Posts: 127
WOW 2AM at that time it wont last long.Lets hope they start putting it on at a better time.
It's on around 3am where I live. It's only 30 minutes run time and it appears to just be reruns.
The time in which it comes on it probably what's going to keep the little kids and the sensitive soccer moms from being awake to view it
Quote:
WOW 2AM at that time it wont last long.Lets hope they start putting it on at a better time.
Ratings expectations are lower at that time. If it does better than a Ginsu infomercial pays, they'll keep it around.
---
Quote:
Originally Posted by Joe Rogan
That longing to return to the retarded past can only be born of some collective, subconscious, internal desire to try to turn back the clock on humanity and halt our obvious progression towards the inevitable zombie apocalypse of 2012.
Yeah that shit is on late. Probably be sleeping but will give it a view if I'm up.
Currently Active Users Viewing This Thread: 1

(0 members and 1 guests)
Posting Rules

You may post new threads

You may post replies

You may not post attachments

You may not edit your posts

---

HTML code is Off

---